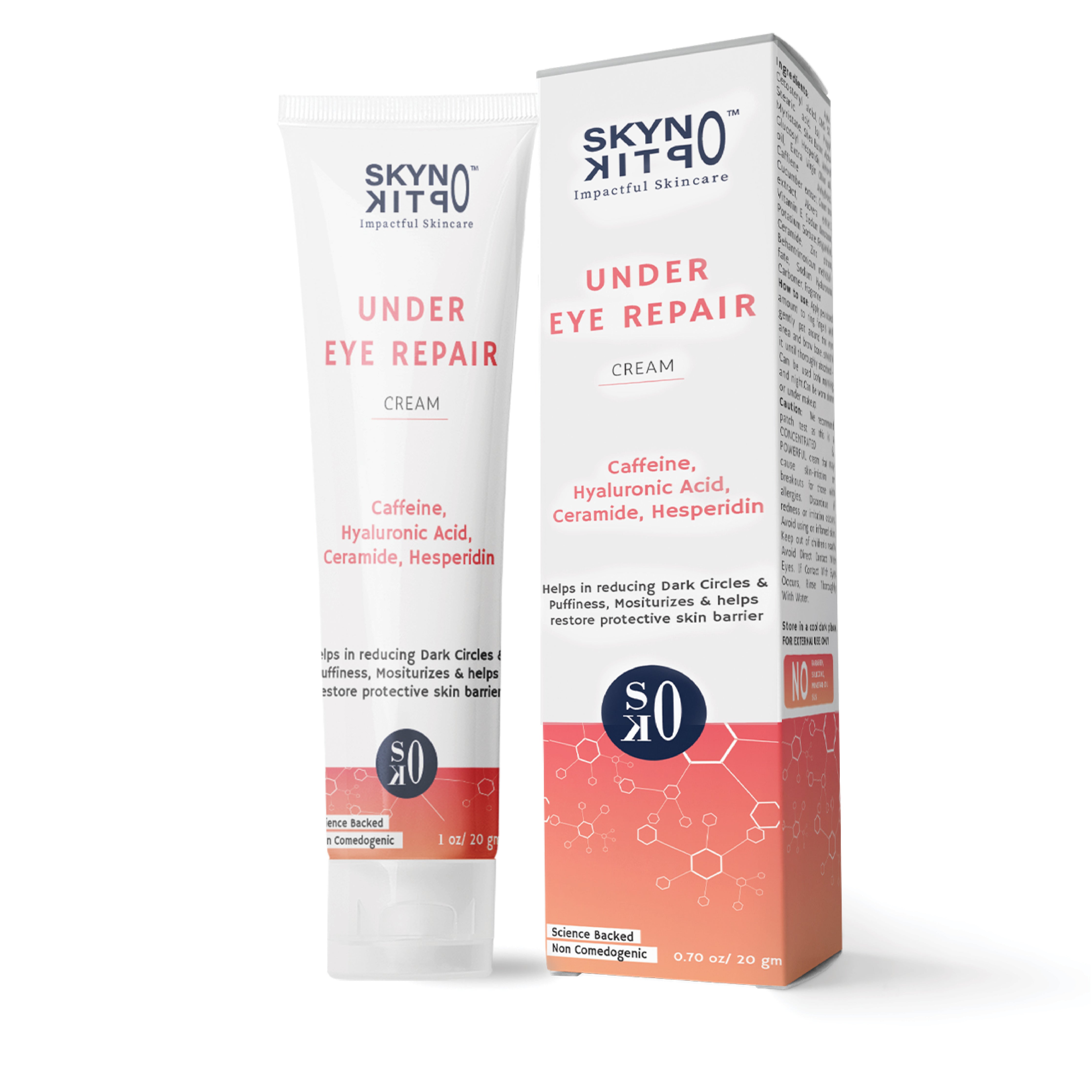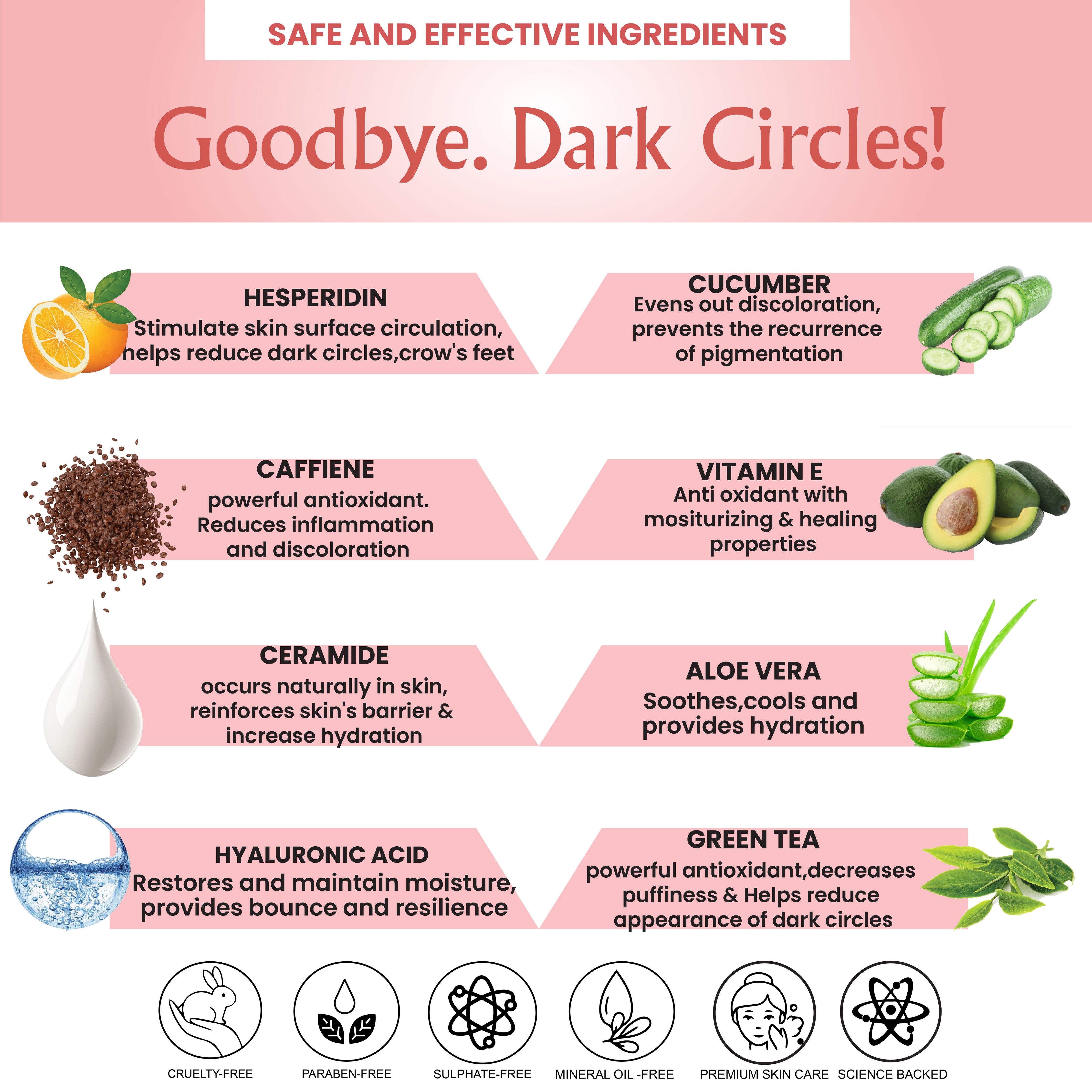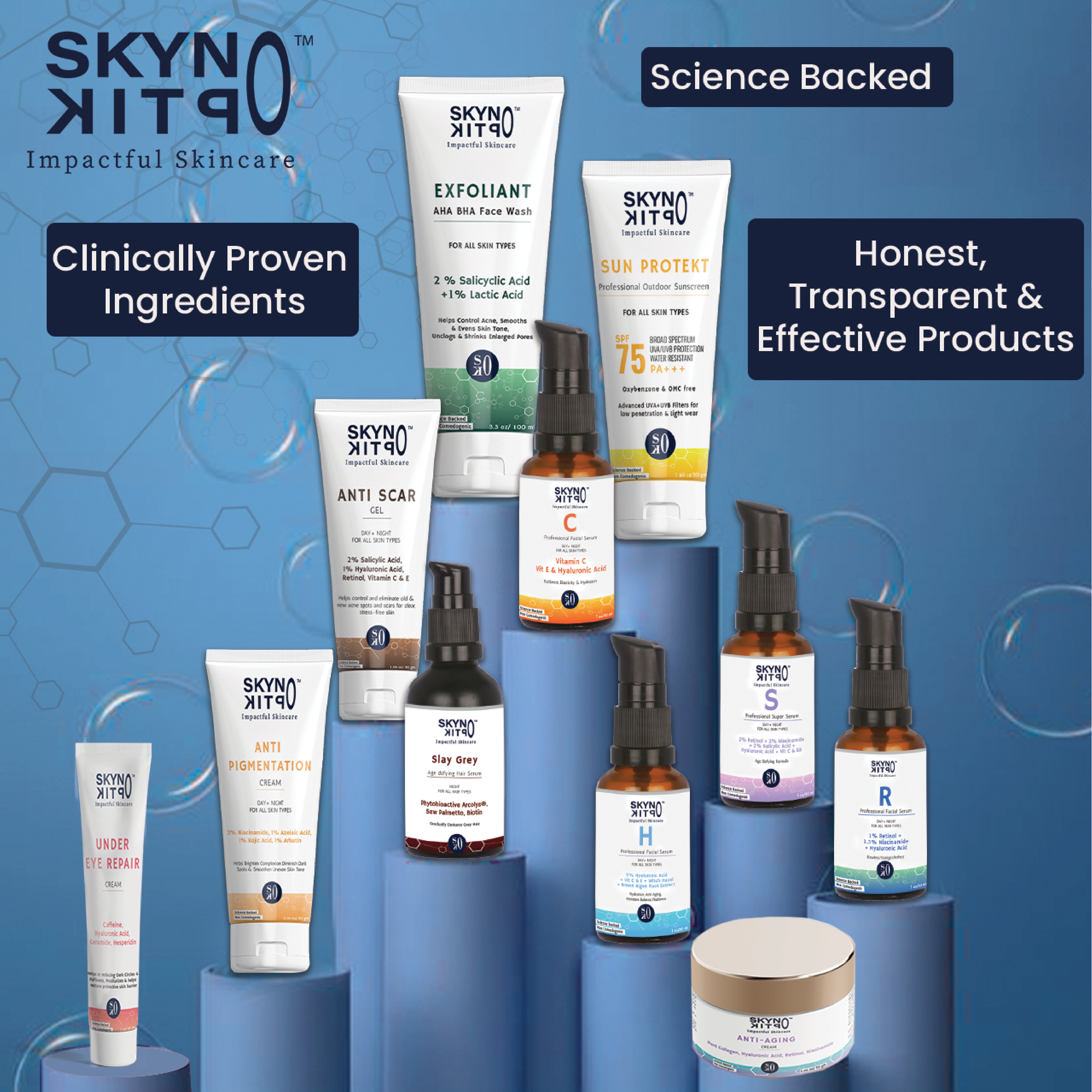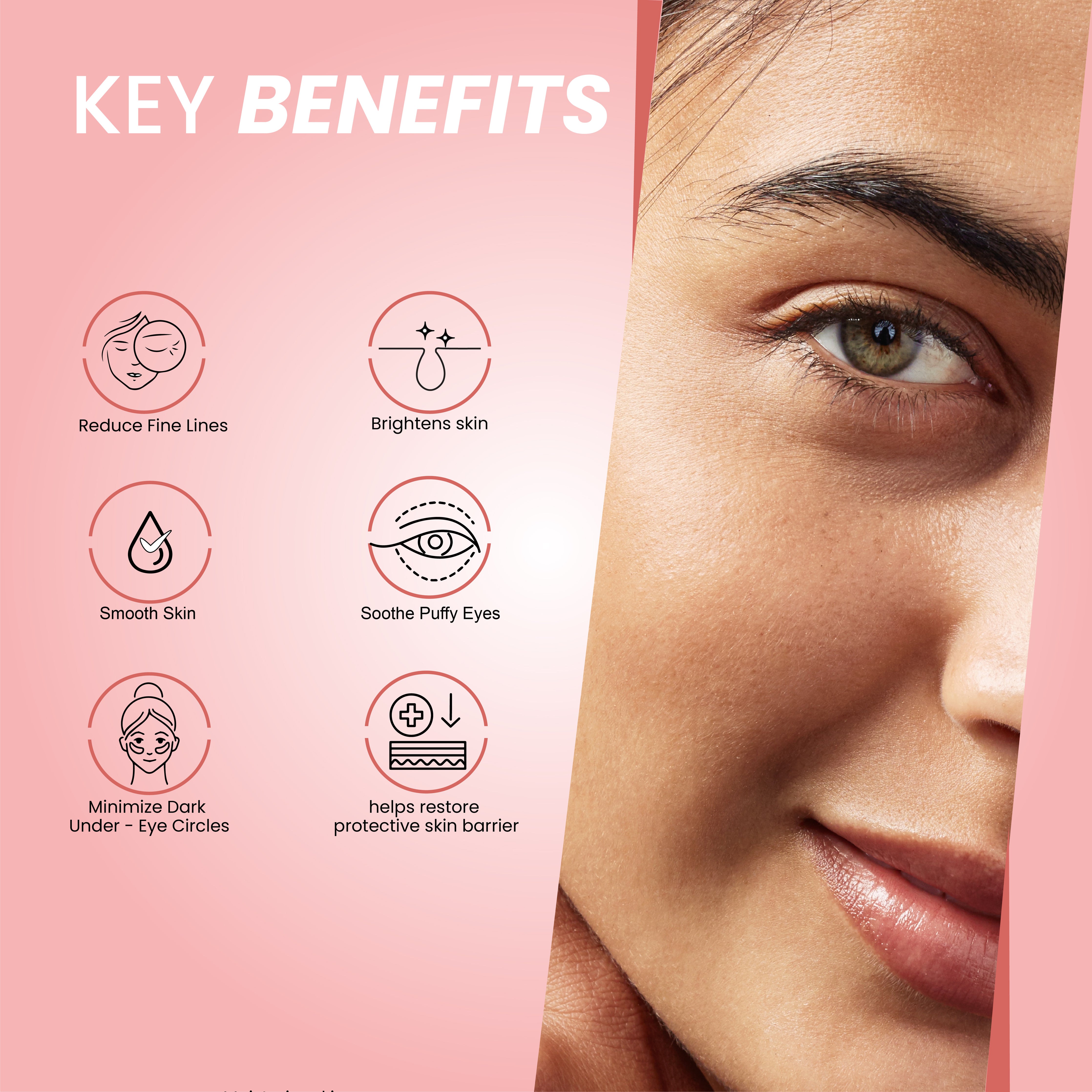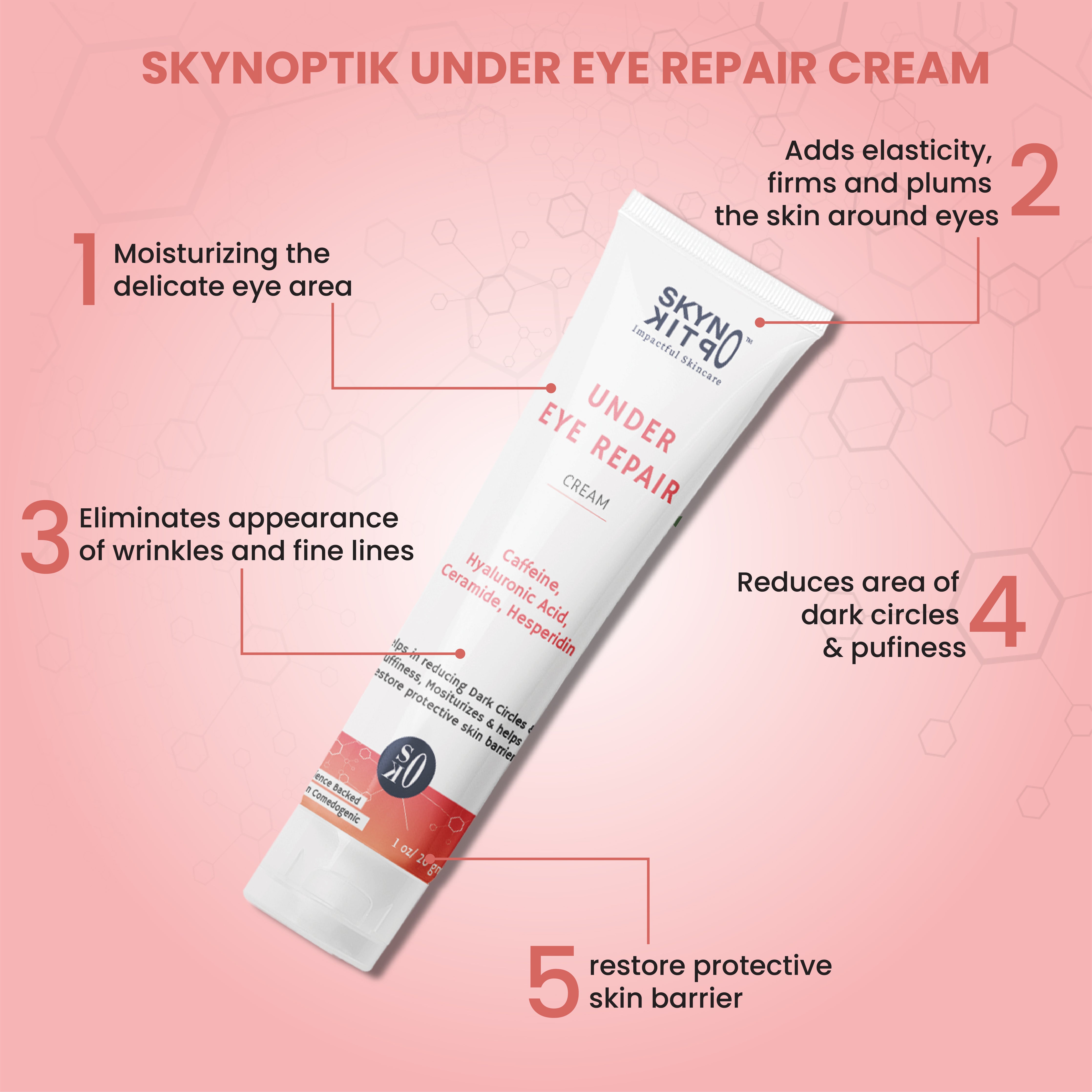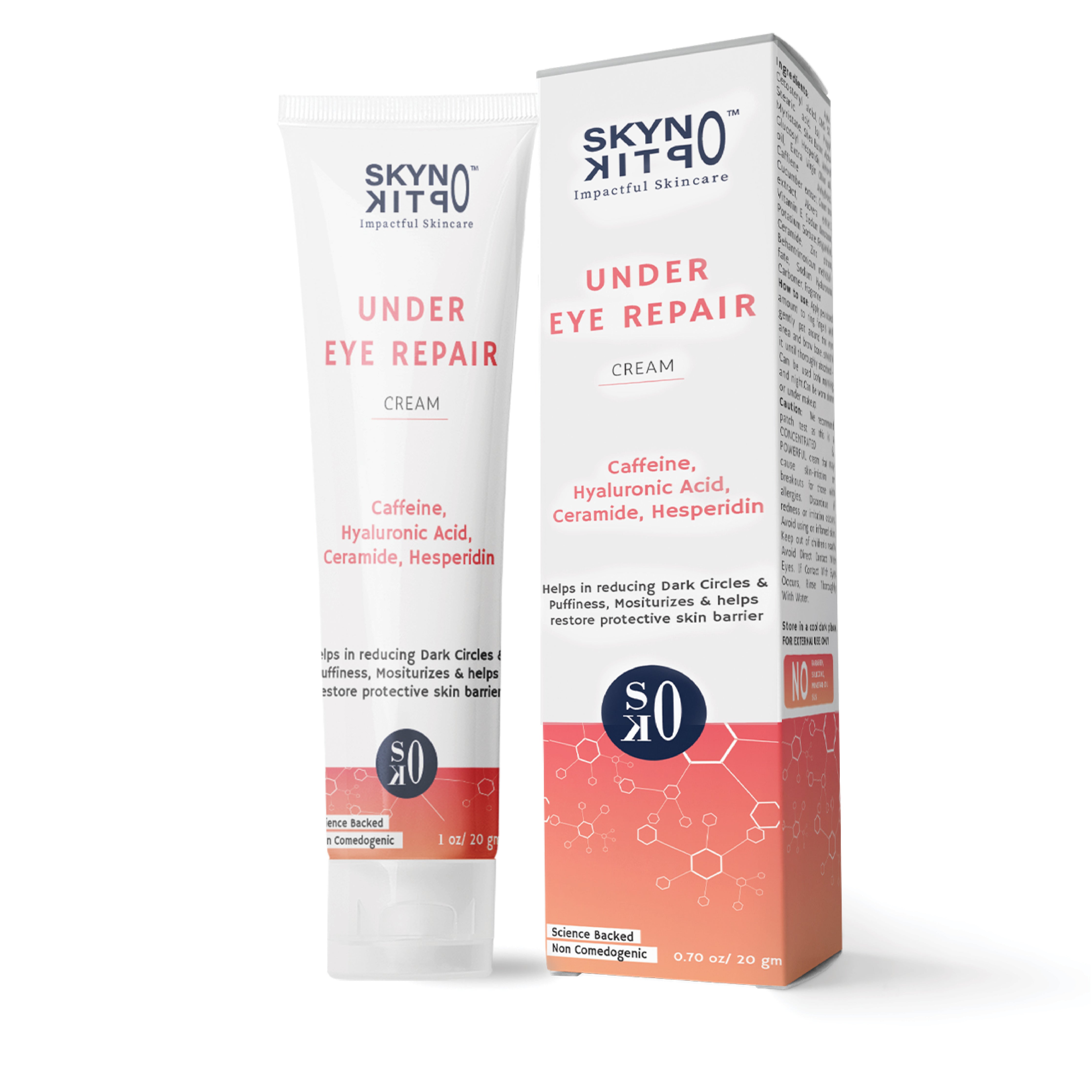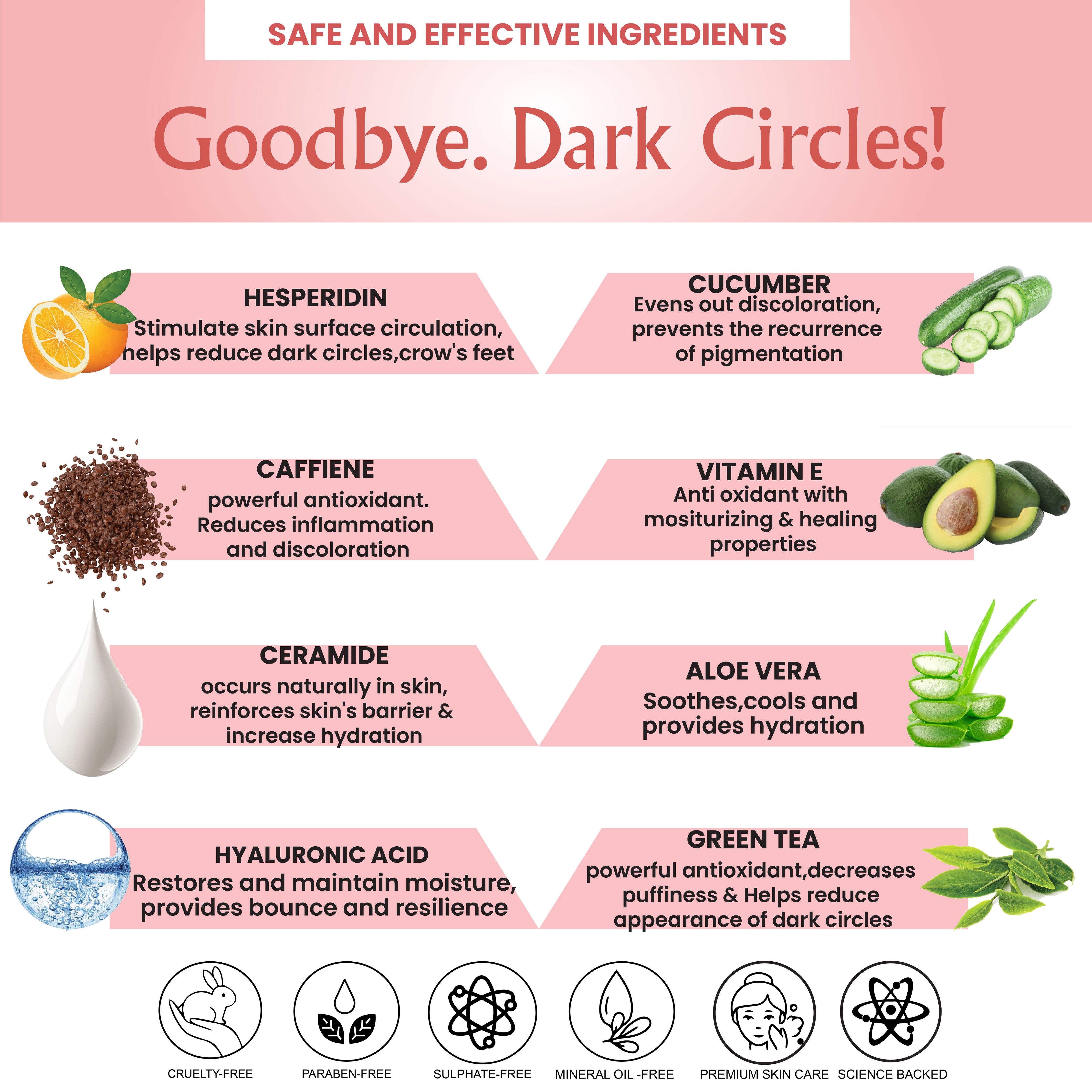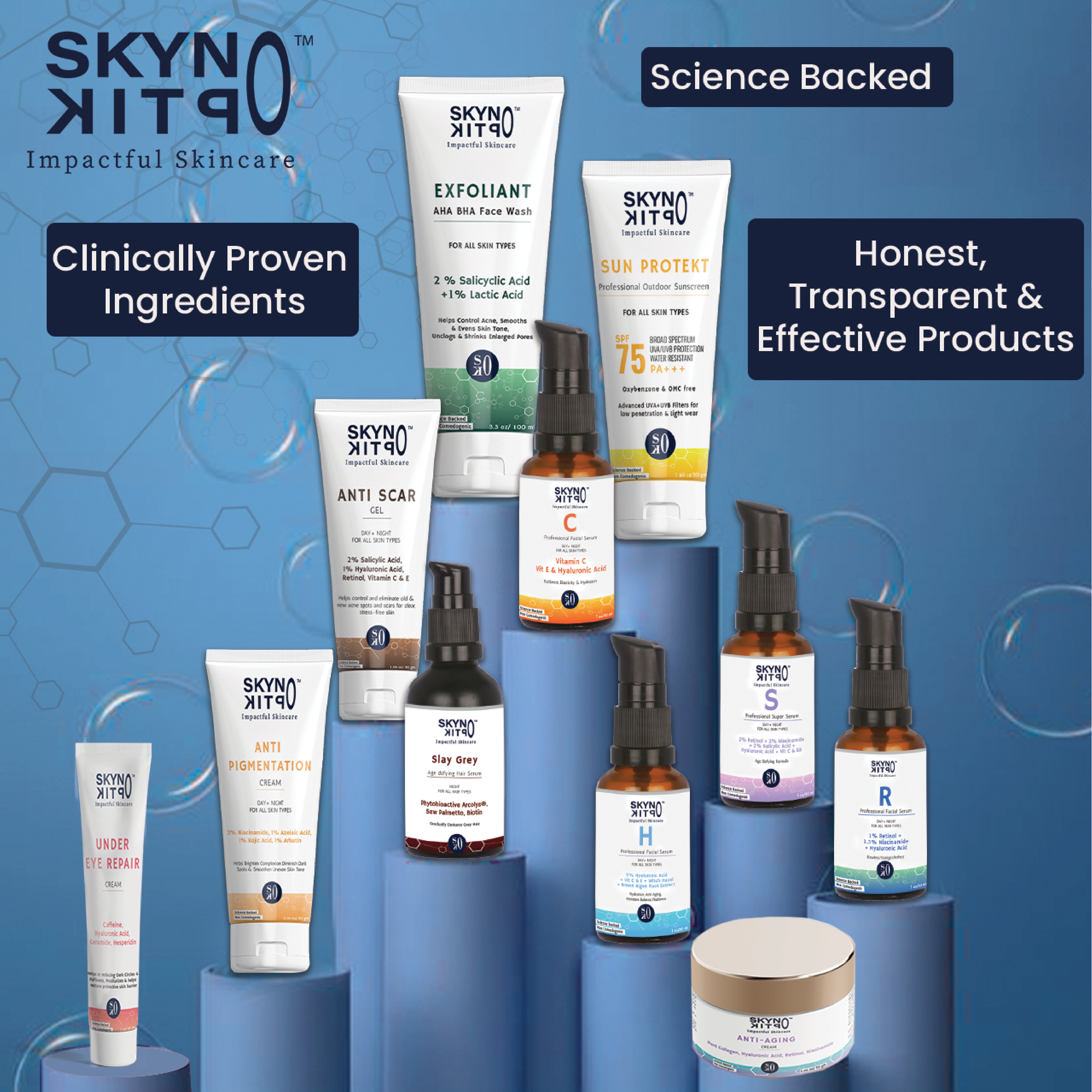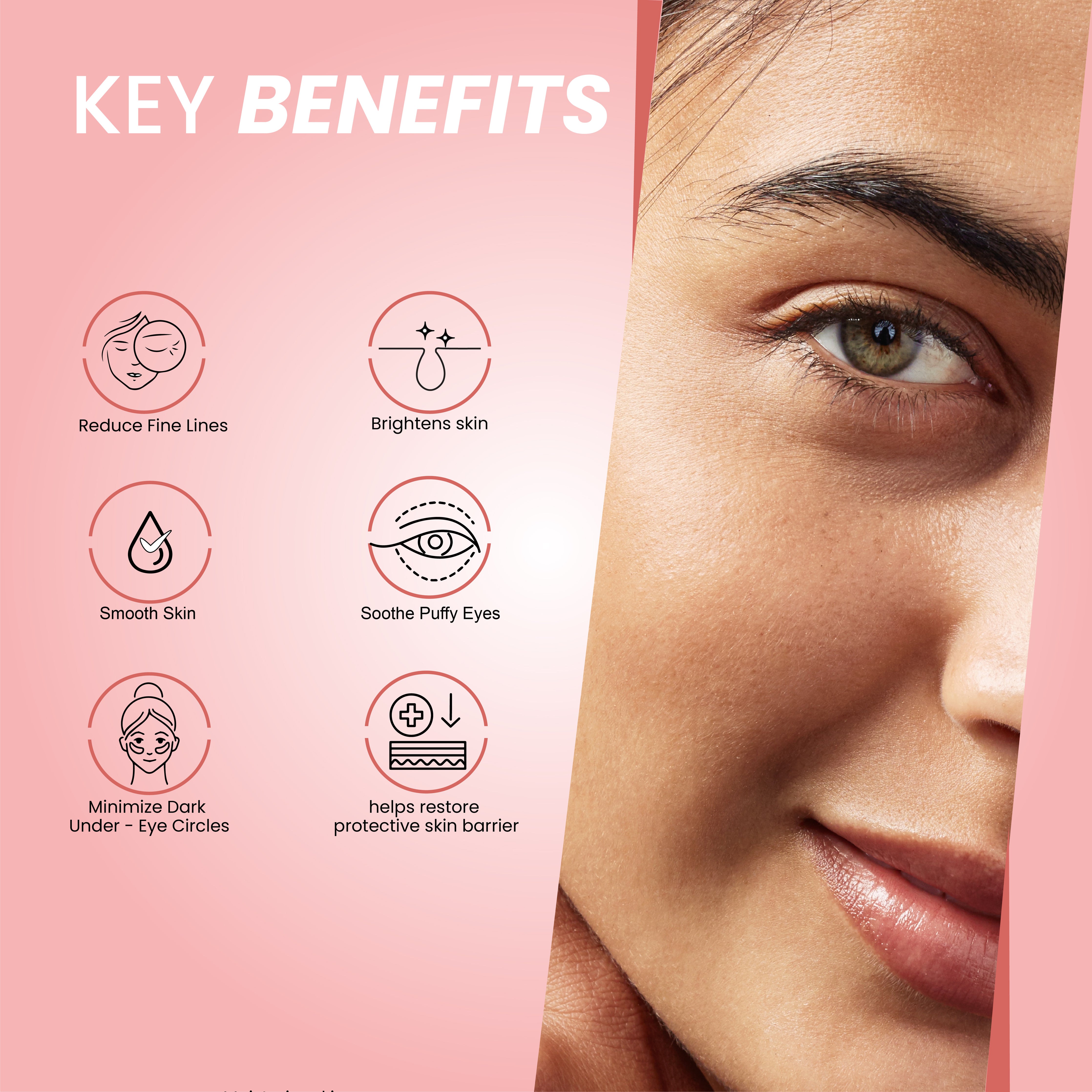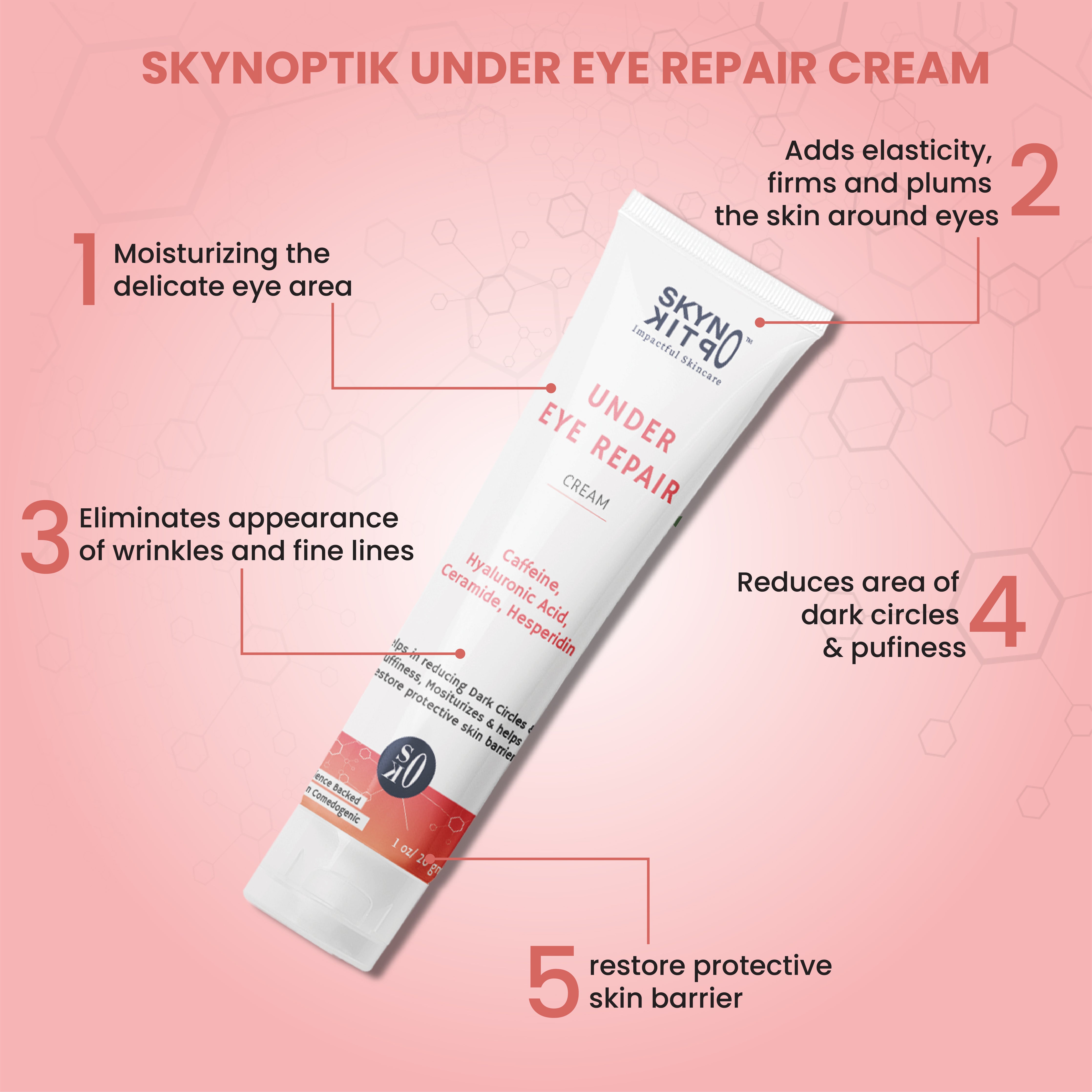 Skynoptik Under Eye Cream
For all skin types, clinically proven ingredients
SkynOptik brings to you an under eye repair cream that is soothing and restoring to help improve puffiness and brighten the under eyes. Enriched with Caffeine, Hyaluronic acid, Ceramide, and Hesperidin active ingredients that are designed to hydrate & rejuvenate the skin.
Real time Visitor right now
SkynOptik Under Eye Repair Cream – Premium formula with Ceramides, Hyaluronic Acid, Hesperidin & Caffeine for Fine lines, Dark Circles, Crow's feet & Puffiness! Rejuvenating Eye Cream-20gm.
All SkynOptik products are skillfully developed based on pioneering health and beauty science and cutting-edge technology. We pride ourselves in our ability to deliver products made from best ingredients, resulting in a line of innovative, market-proven professional-grade serums,creams, sunscreen & face wash. Powerful, yet supremely gentle to the skin, all of our products have a pleasant, fragrant scent and a uniquely smooth texture.
1.Hydrates the under-eye skin, Lifts the under-eye area, without being harsh on the skin.
2.The Cream is infused with Ceramides that help in replenishing the skin. Caffeine helps strengthen the moisture barrier, keeping the skin hydrated. It also contains Hesperidin, Hyaluronic Acid, Shea Butter, Cucumber Extract, Vitamin E, Green Tea & Aloevera extract that help nourish the skin
3. Natural and healthy! Ceramides occur naturally occurs in humans. We have it in our skin. Using natural ingredients which your body already uses to make yourself look younger and more beautiful is the healthiest way to do it!
4.Good for all skin types! Everyone can use it!
5.Use high-quality products, from the stable of SkynOptik, to take care of your skin. Be assured that you will have the best possible results!
All SkynOptik products are skillfully developed based on pioneering health and beauty science and cutting-edge technology. We pride ourselves in our ability to deliver products made from the best ingredients, resulting in a line of innovative, market-proven professional grade serums, creams, sunscreen & face wash. Powerful, yet supremely gentle to the skin, all of our products have a pleasant, fragrant scent and a uniquely smooth texture. 1. SkynOptik Slay Grey Serum is formulated with clinically proven ingredients that help to naturally darken the hair over time. 2.The Slay grey gel is infused with Phytobioactive Arcolys®. 3. It helps restores natural hair colour, reduces oxidative stress in hair follicle cells improving antioxidant defense by limiting hair greying. 4. Other ingredients – Saw Palmetto and Biotin. 5. Good for all hair types! Everyone can use it! 6. Use high-quality products, from the stable of SkynOptik , to take care of your skin. Be assured that you will have the best possible results! Weight- 150 g ( including content and packaging) Dimensions- 12.5 × 4.1 × 4.1 cm (single pack)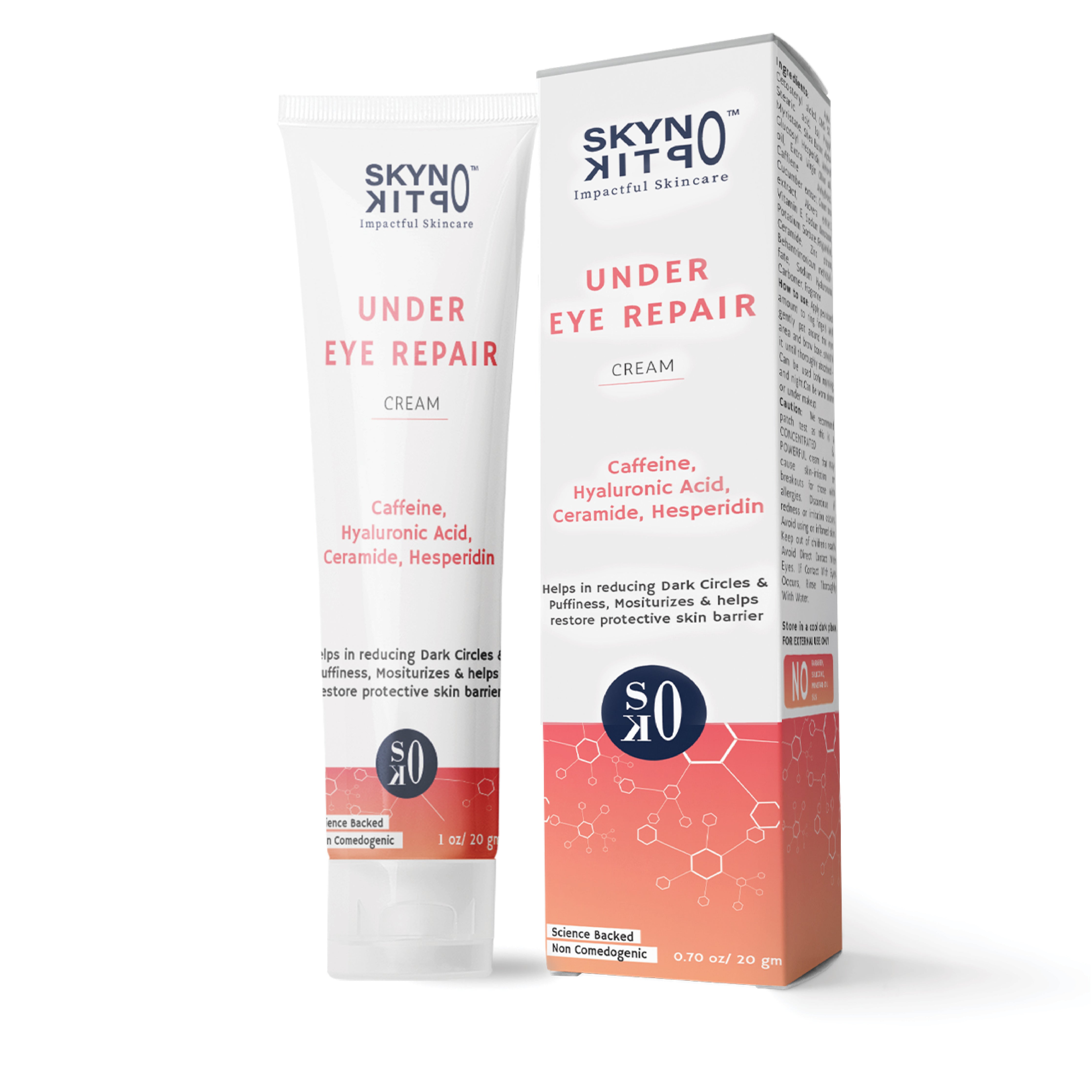 Skynoptik Under Eye Cream
Rs. 555