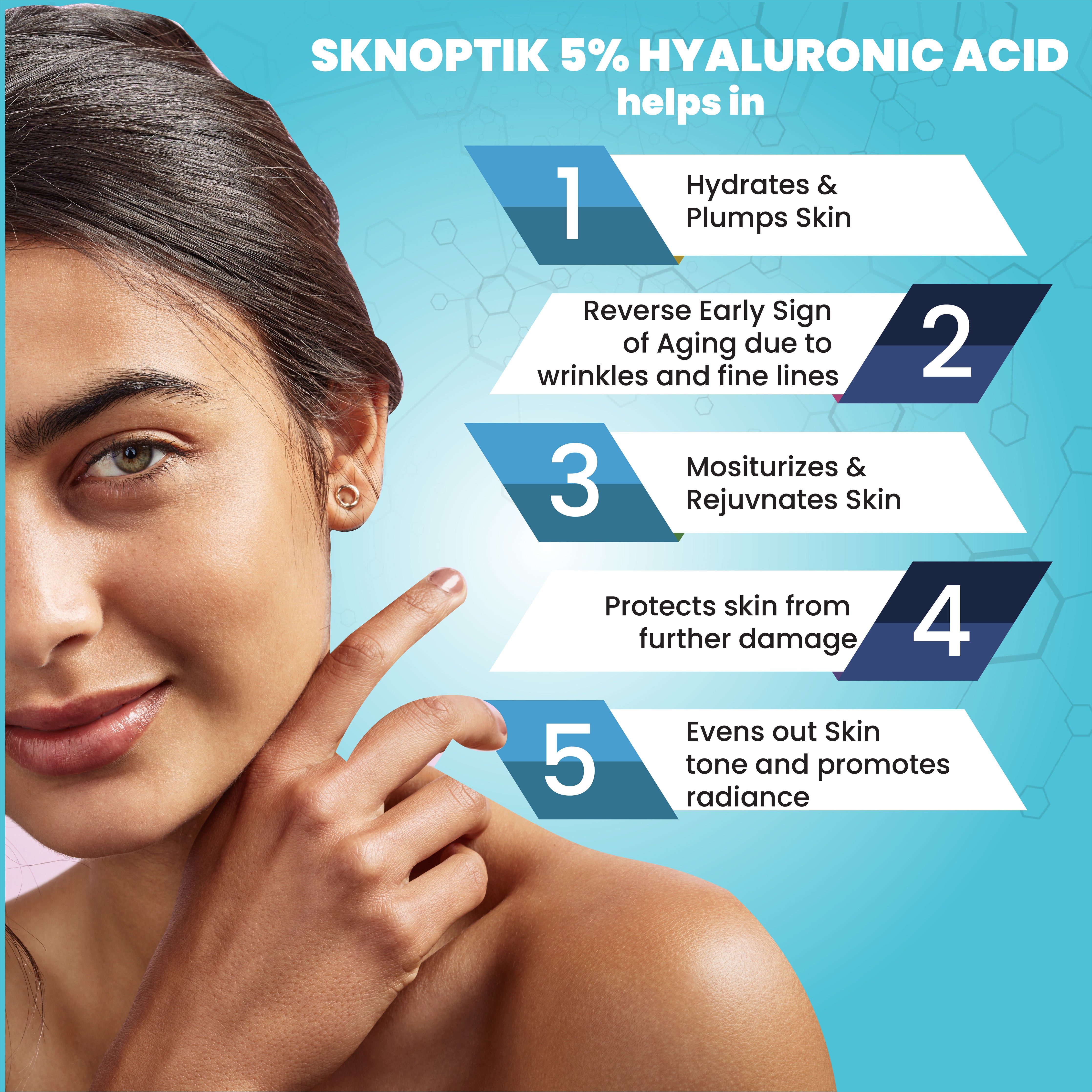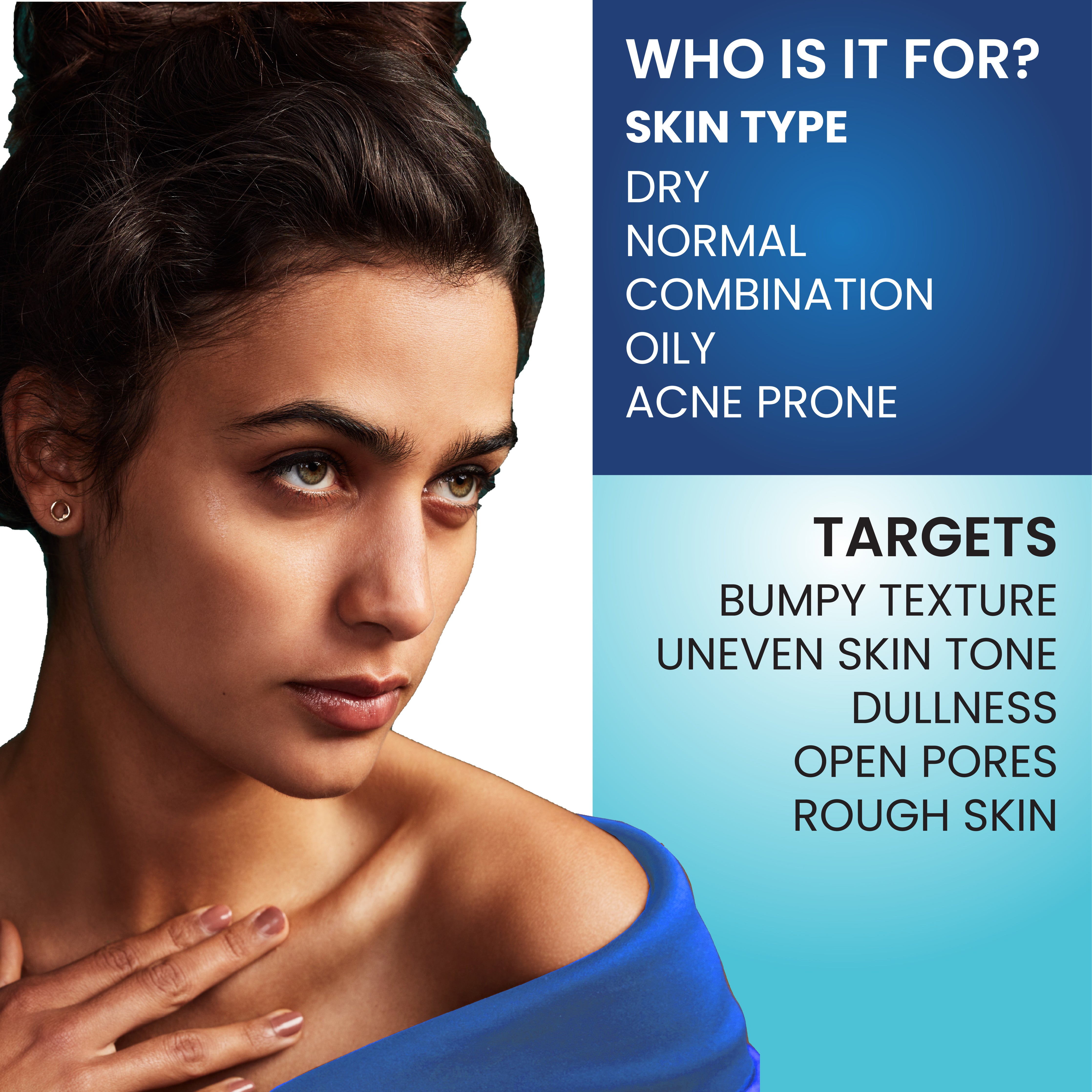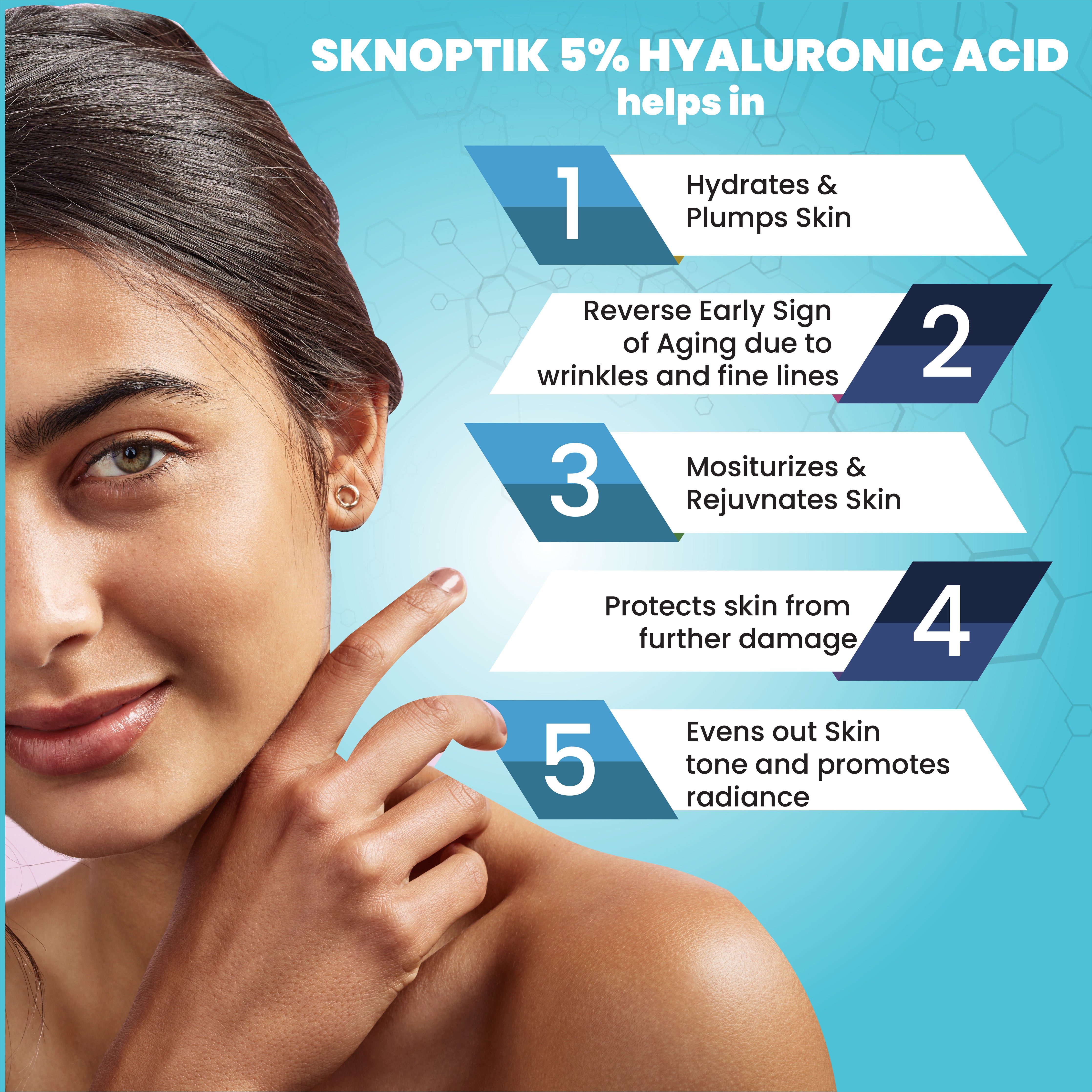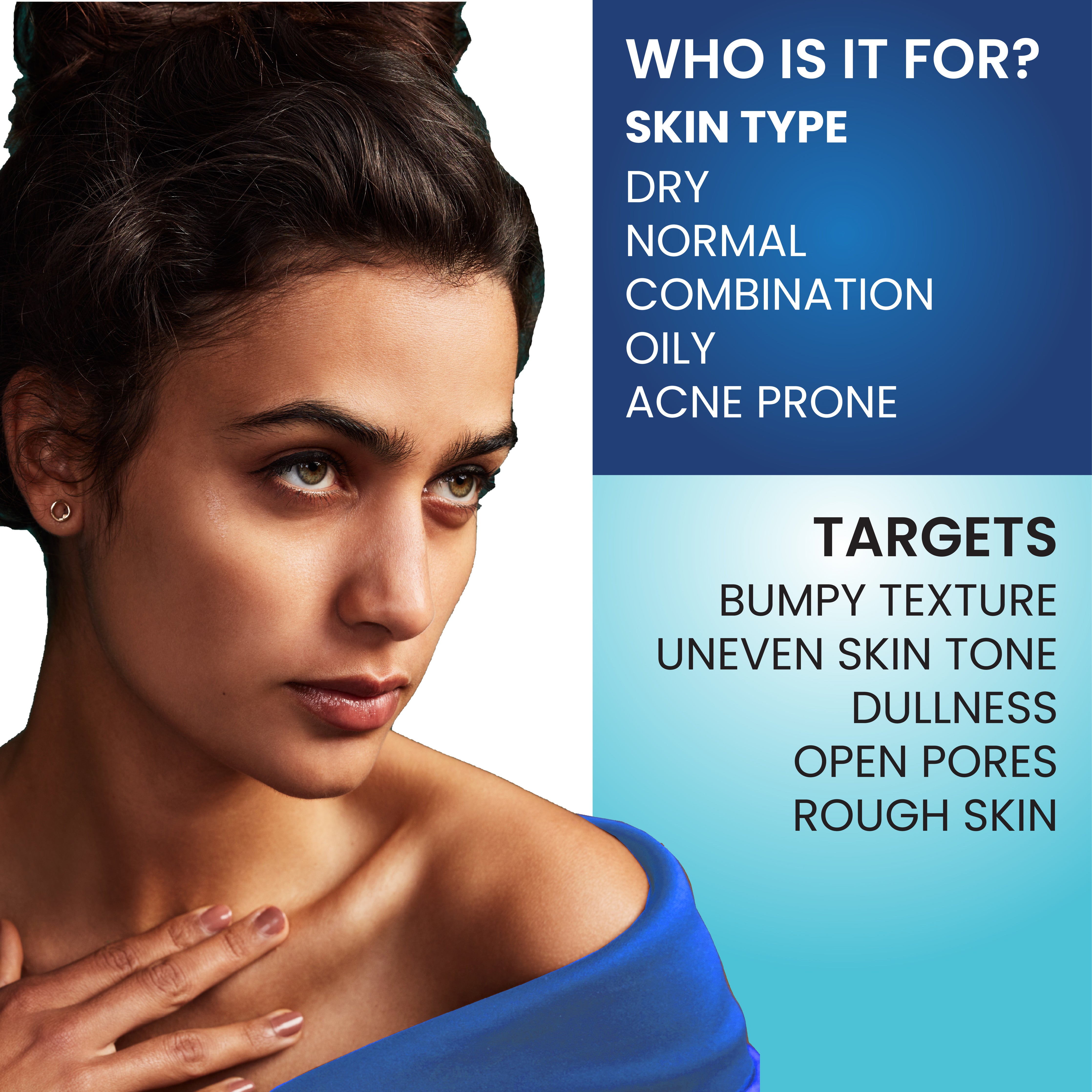 All SkynOptik products are skillfully developed based on pioneering health and beauty science and cutting-edge technology. We pride ourselves in our ability to deliver products made from best ingredients, resulting in a line of innovative, market-proven professional grade serums,creams,sunscreen & facewash. Powerful, yet supremely gentle to the skin, all of our products have a pleasant, fragrant scent and a uniquely smooth texture.

Moisturizes your skin deeply! Hyaluronic acid makes your skin smoother and softer, just by using it like a moisturizer. You can look many years younger if you use it twice a day for a few weeks!
Anti-aging agent for a youthful look! The reason why baby skin is so soft is because it has so much hyaluronic acid. You can get back some of that perfect youth and softness by rubbing hyaluronic acid onto your skin!
Natural and healthy! Hyaluronic acid is a very gentle acid, which naturally occurs in humans. We have it in our skin, hair, eyeballs and joints. Using natural ingredients which your body already uses to make yourself look younger and more beautiful is the healthiest way to do it!
Good for all skin types! The best thing about hyaluronic acid is that it improves the look of all skin types, be it dry, oily or in-between. It moisturizes dry skin, while also not causing any oiliness. Everyone can use it!
Use high quality product, like Hyaluronic Acid from SkynOptik, to safeguard your health. Be assured that you will have the best possible results!
| | |
| --- | --- |
| Weight | 100 g |
| Dimensions | 11.5 × 3.6 × 3.6 cm |
| Pack Size | PACK OF 1, PACK OF 2, PACK OF 3 |
All SkynOptik products are skillfully developed based on pioneering health and beauty science and cutting-edge technology. We pride ourselves in our ability to deliver products made from the best ingredients, resulting in a line of innovative, market-proven professional grade serums, creams, sunscreen & face wash. Powerful, yet supremely gentle to the skin, all of our products have a pleasant, fragrant scent and a uniquely smooth texture. 1. SkynOptik Slay Grey Serum is formulated with clinically proven ingredients that help to naturally darken the hair over time. 2.The Slay grey gel is infused with Phytobioactive Arcolys®. 3. It helps restores natural hair colour, reduces oxidative stress in hair follicle cells improving antioxidant defense by limiting hair greying. 4. Other ingredients – Saw Palmetto and Biotin. 5. Good for all hair types! Everyone can use it! 6. Use high-quality products, from the stable of SkynOptik , to take care of your skin. Be assured that you will have the best possible results! Weight- 150 g ( including content and packaging) Dimensions- 12.5 × 4.1 × 4.1 cm (single pack)
Skynoptik Hyaluronic Acid Serum
Rs. 855