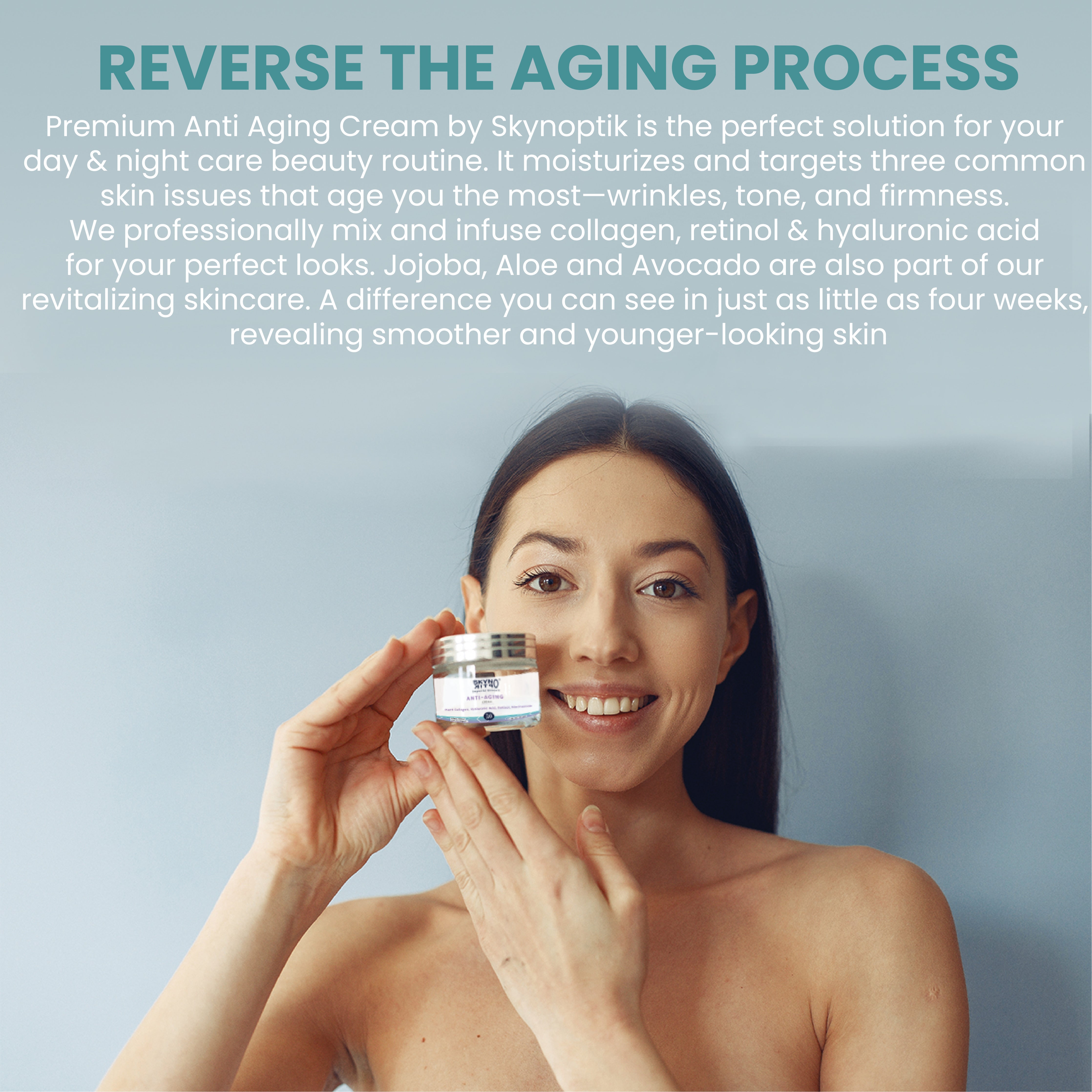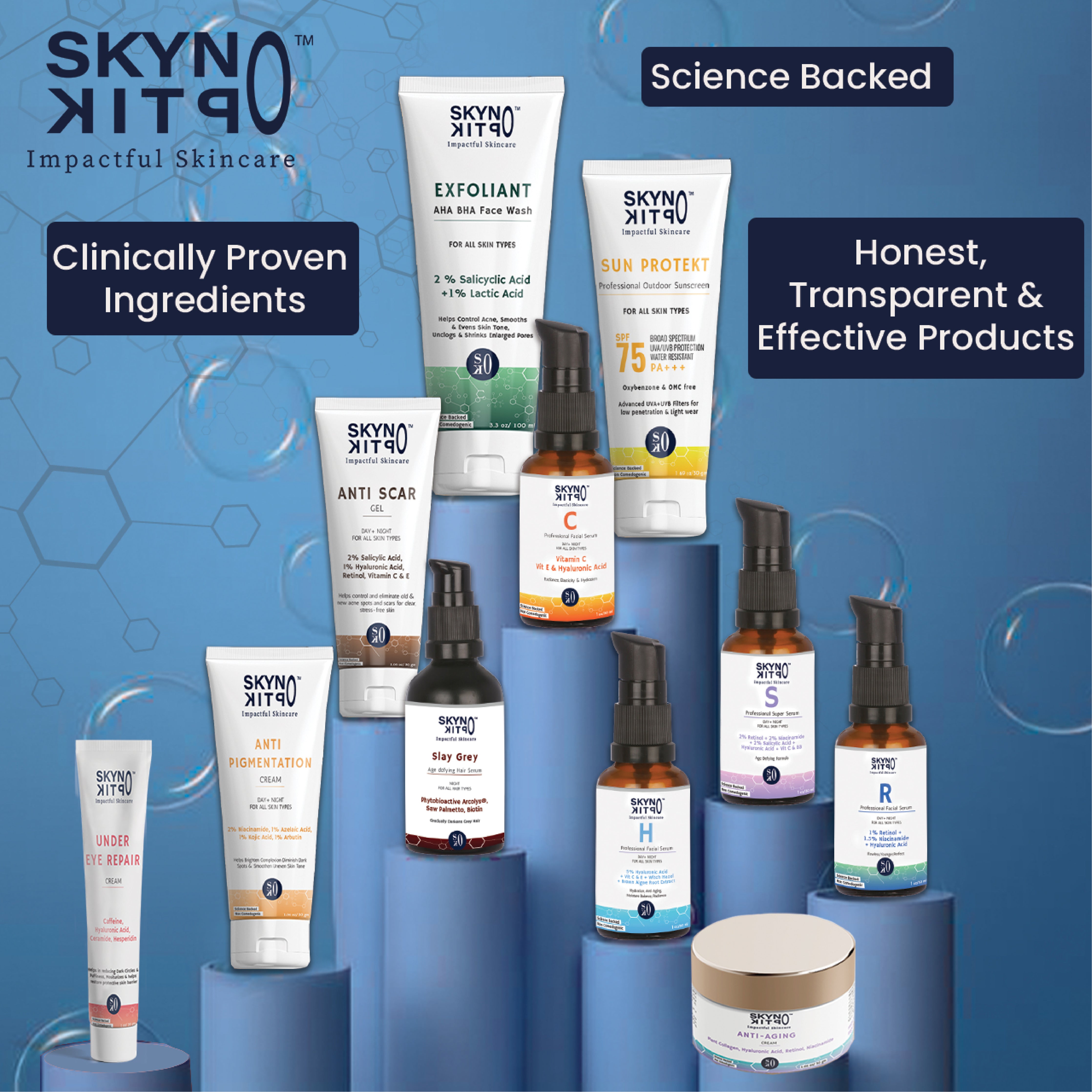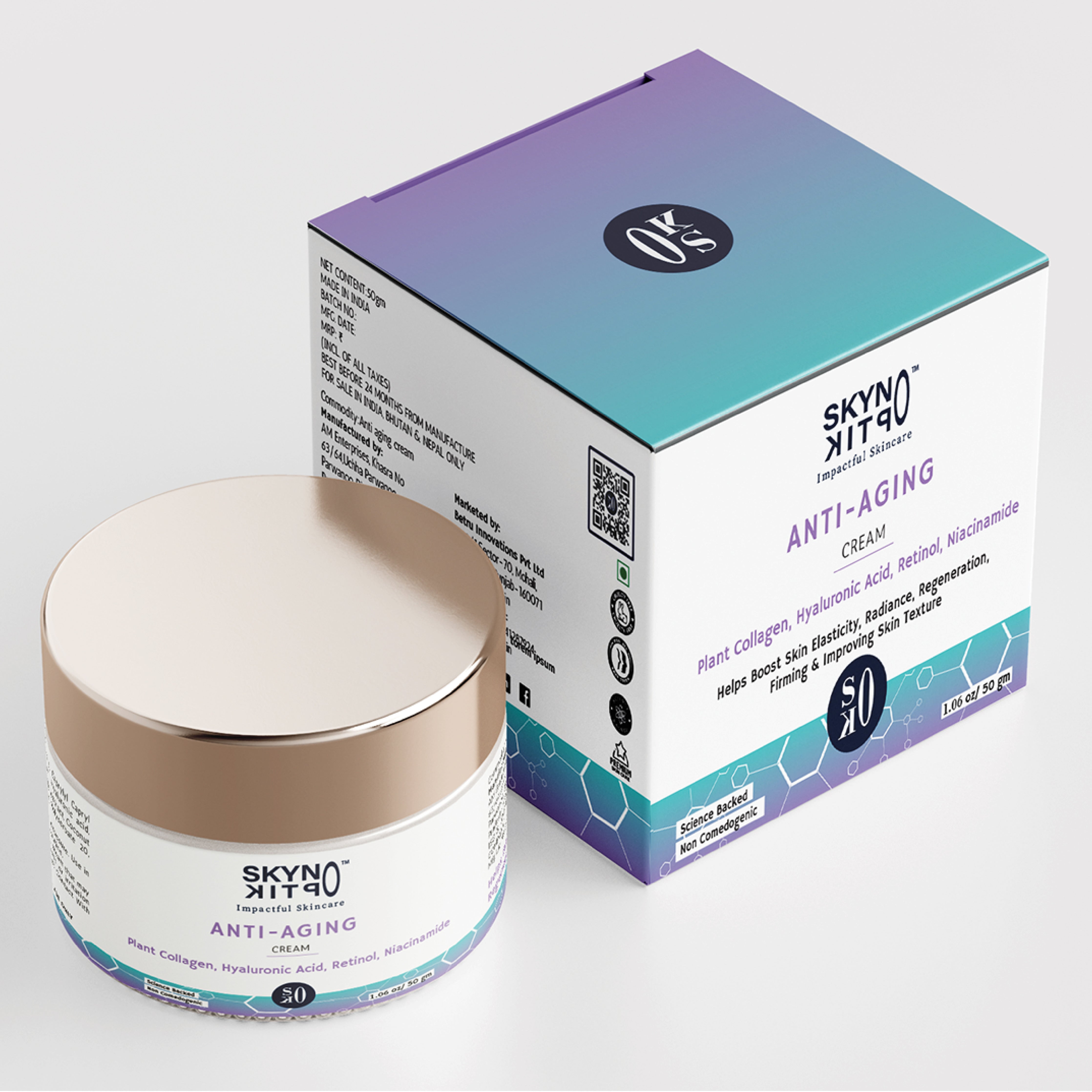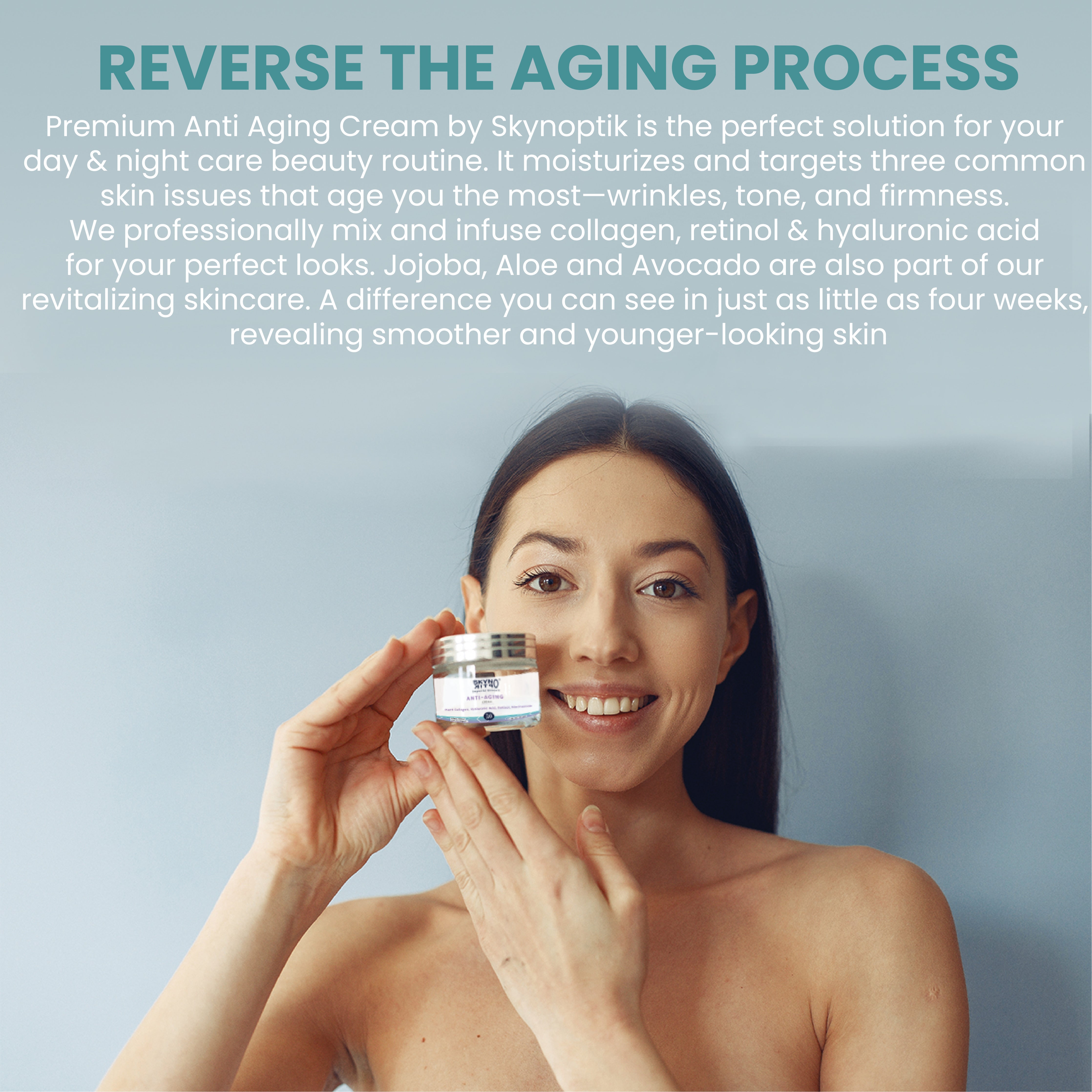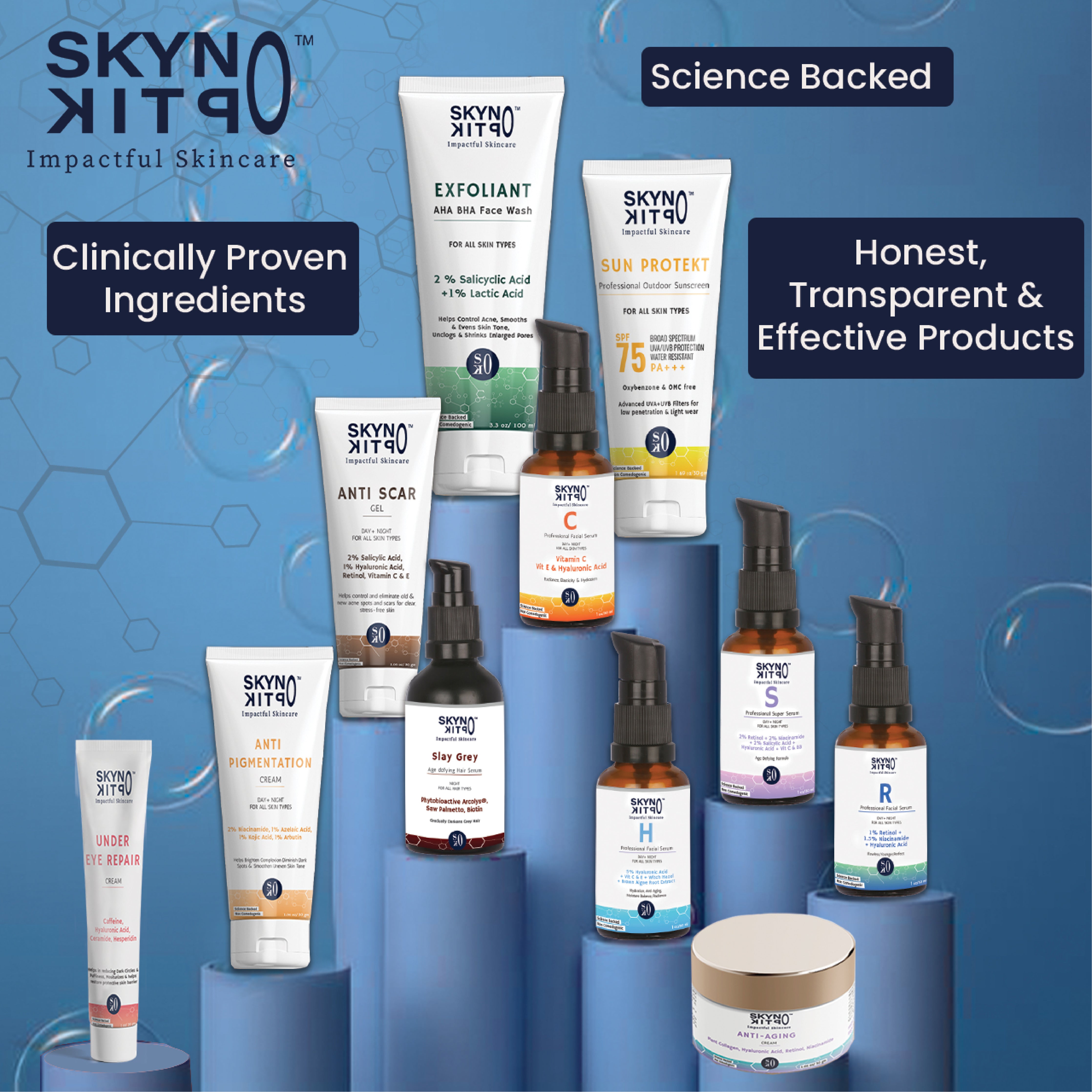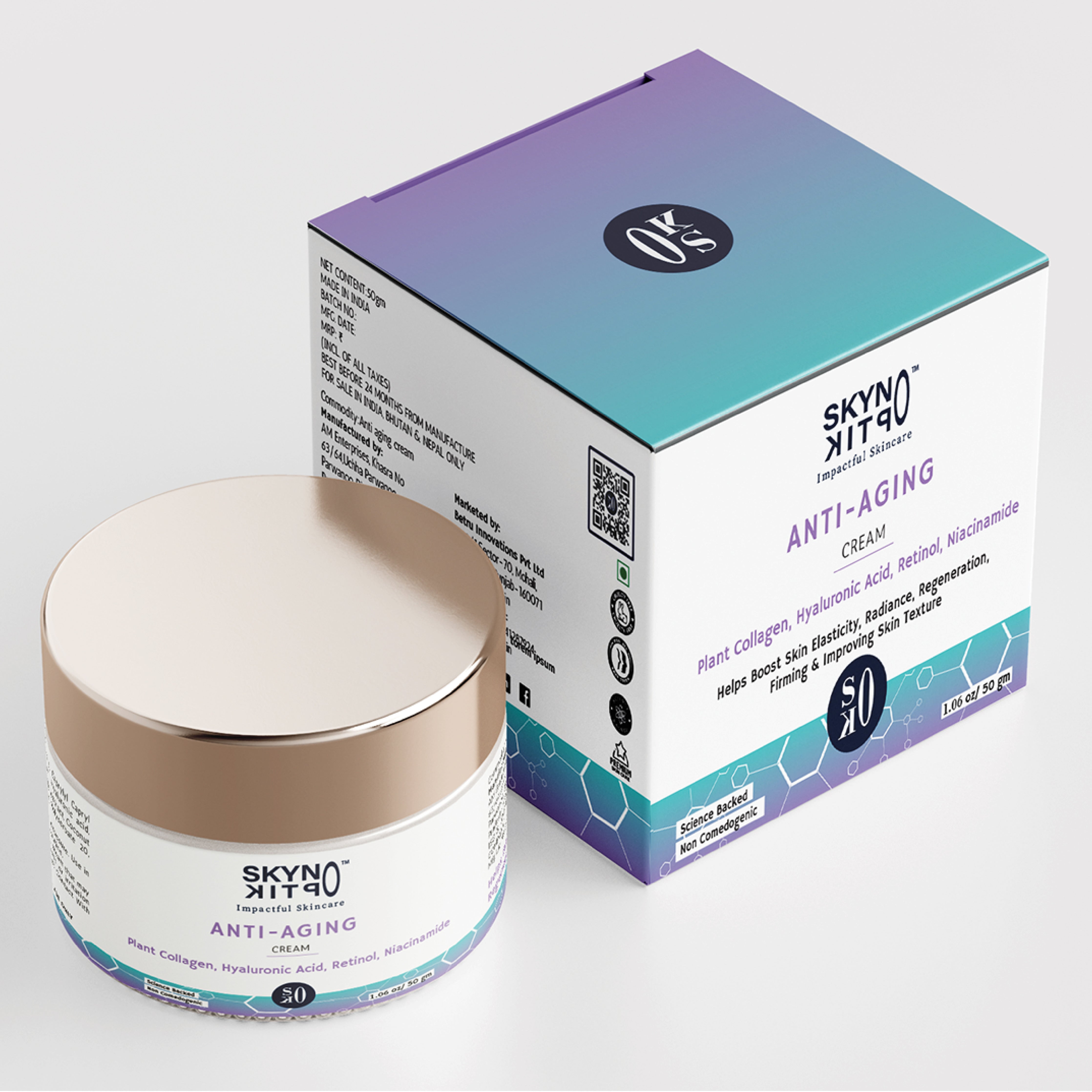 Skynoptik Anti Aging Cream
For all skin types, clinically proven ingredients
SkynOptik Anti Aging Cream- Fast Wrinkle Reduce, Age Defying Day Night Cream Professional Formula Rejuvenate Hydrating Moisturizer With Plant Collagen, Retinol, Niacinamide, Avocado Oil, Jojoba Oil -50g.
Real time Visitor right now
All SkynOptik products are skillfully developed based on pioneering health and beauty science and cutting-edge technology. We pride ourselves in our ability to deliver products made from best ingredients, resulting in a line of innovative, market-proven professional grade serums,creams,sunscreen & face wash. Powerful, yet supremely gentle to the skin, all of our products have a pleasant, fragrant scent and a uniquely smooth texture.

Deep action restoration formula which acts at the intra-cellular level to deeply restore and energize the skin
Absorbed quickly into the skin enhancing skin's moisture level & smoothness.Stimulates synthesis of collagen, improves skin hydration and micro-circulation
Helps Boost Skin Elasticity, Radiance, Skin Cell Renewal, Regeneration, Firming & Improving Skin Texture
Natural & Fast Action: The anti-aging face cream is non-greasy and absorbs instantly. for women and men of all skin types, including sensitive skin. It is gentle enough and does not cause dryness or irritation, you can massage day and night.
Good for all skin types! Everyone can use it!
Use high-quality product, from the stable of SkynOptik, to take care of your skin. Be assured that you will have the best possible results!

All SkynOptik products are skillfully developed based on pioneering health and beauty science and cutting-edge technology. We pride ourselves in our ability to deliver products made from the best ingredients, resulting in a line of innovative, market-proven professional grade serums, creams, sunscreen & face wash. Powerful, yet supremely gentle to the skin, all of our products have a pleasant, fragrant scent and a uniquely smooth texture. 1. SkynOptik Slay Grey Serum is formulated with clinically proven ingredients that help to naturally darken the hair over time. 2.The Slay grey gel is infused with Phytobioactive Arcolys®. 3. It helps restores natural hair colour, reduces oxidative stress in hair follicle cells improving antioxidant defense by limiting hair greying. 4. Other ingredients – Saw Palmetto and Biotin. 5. Good for all hair types! Everyone can use it! 6. Use high-quality products, from the stable of SkynOptik , to take care of your skin. Be assured that you will have the best possible results! Weight- 150 g ( including content and packaging) Dimensions- 12.5 × 4.1 × 4.1 cm (single pack)
Skynoptik Anti Aging Cream
Rs. 699