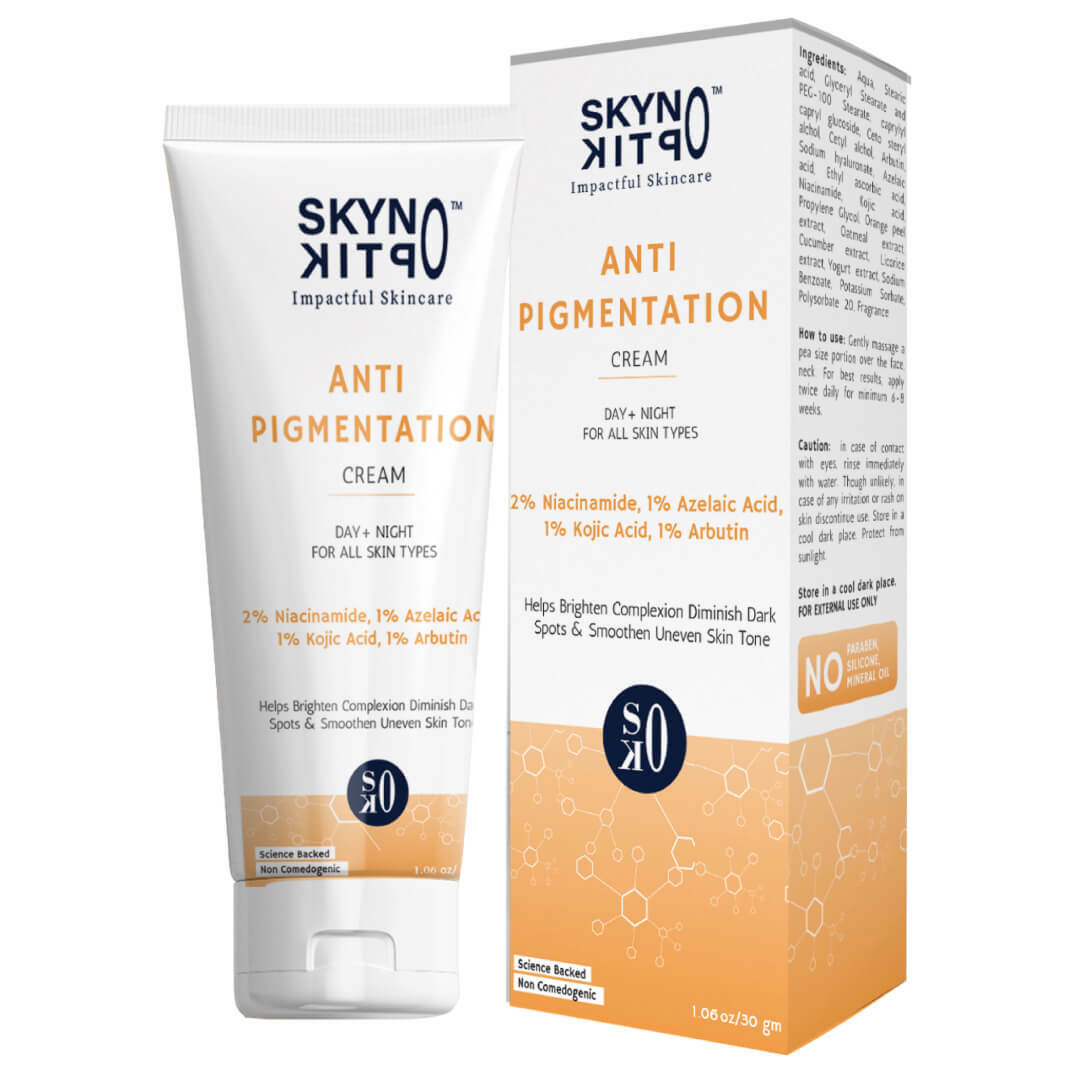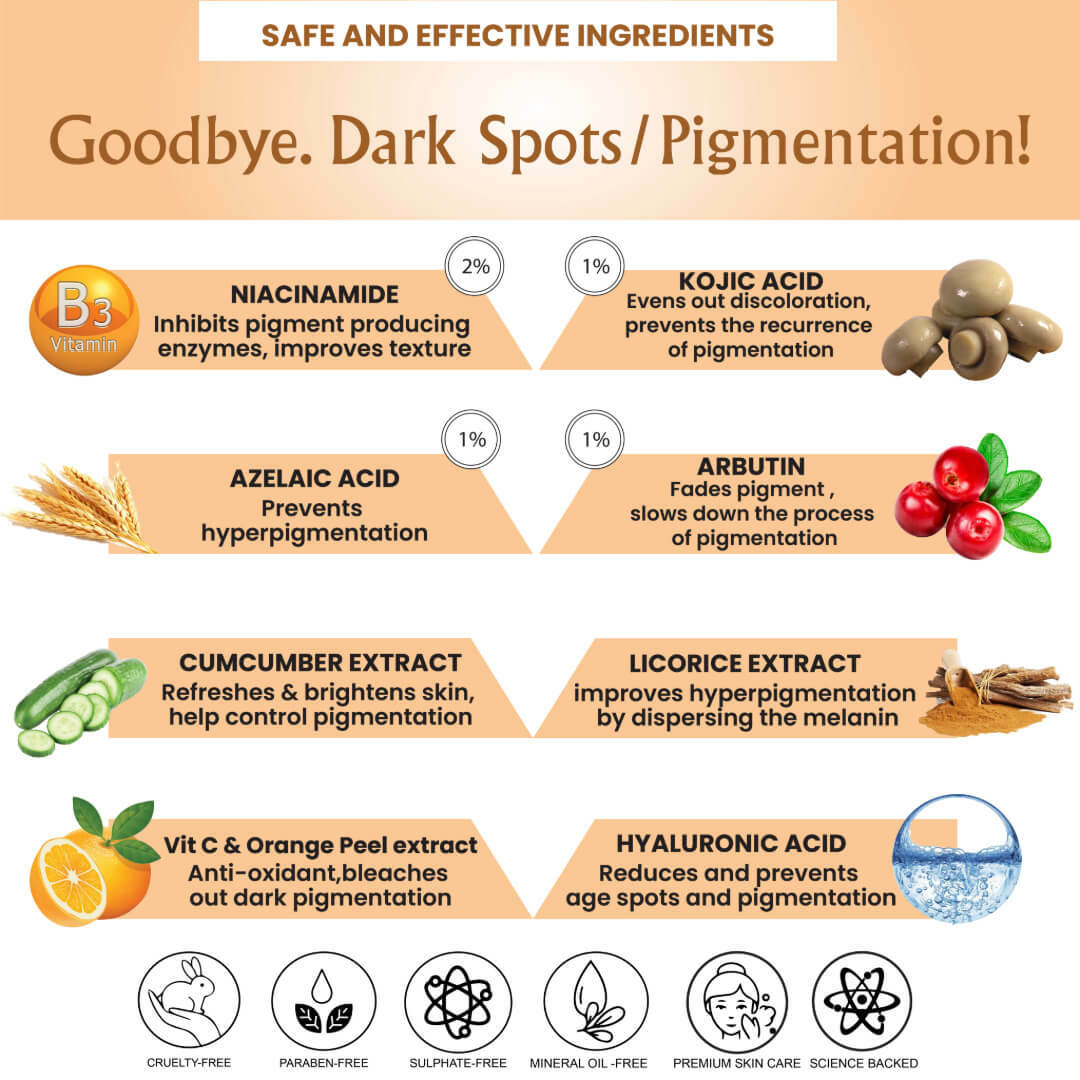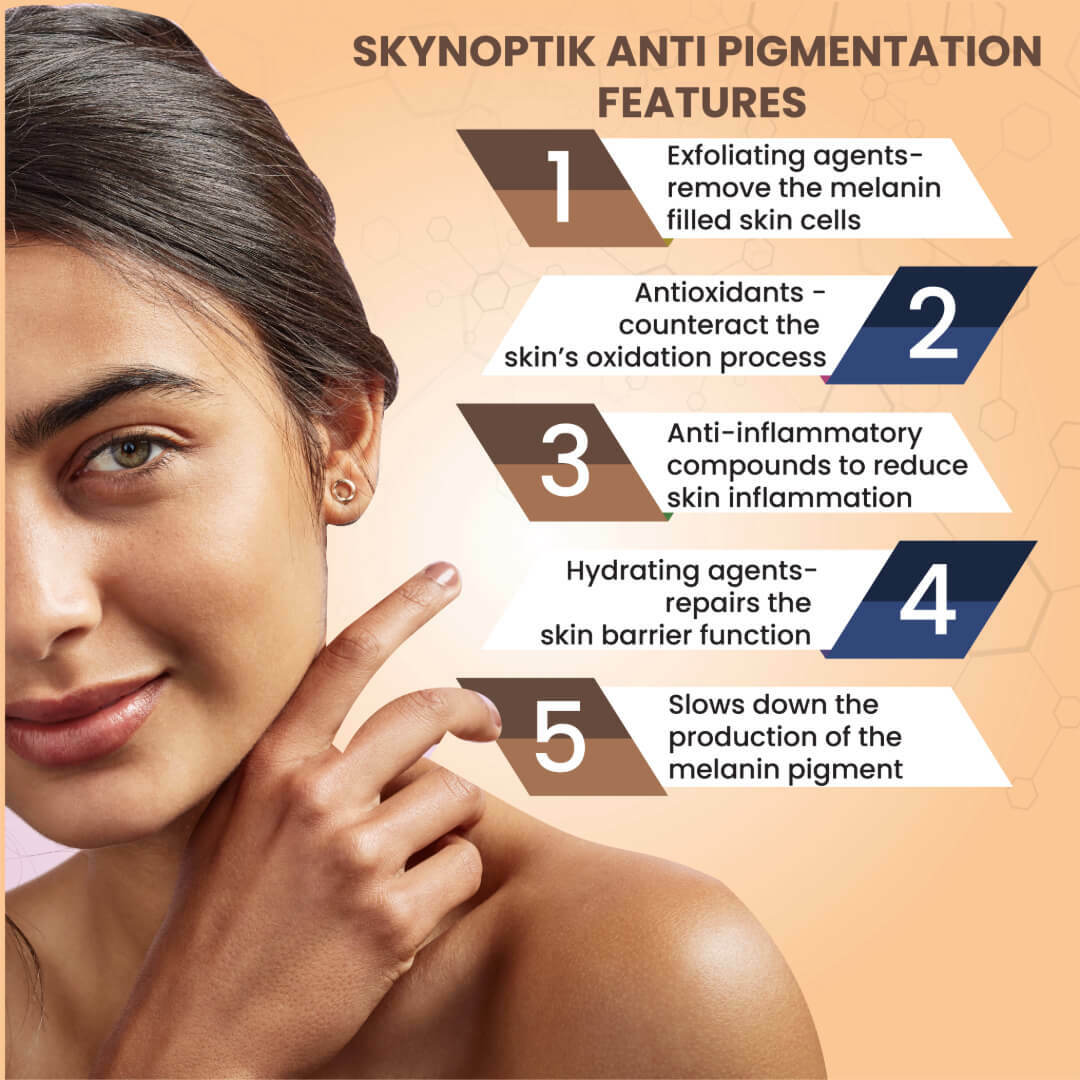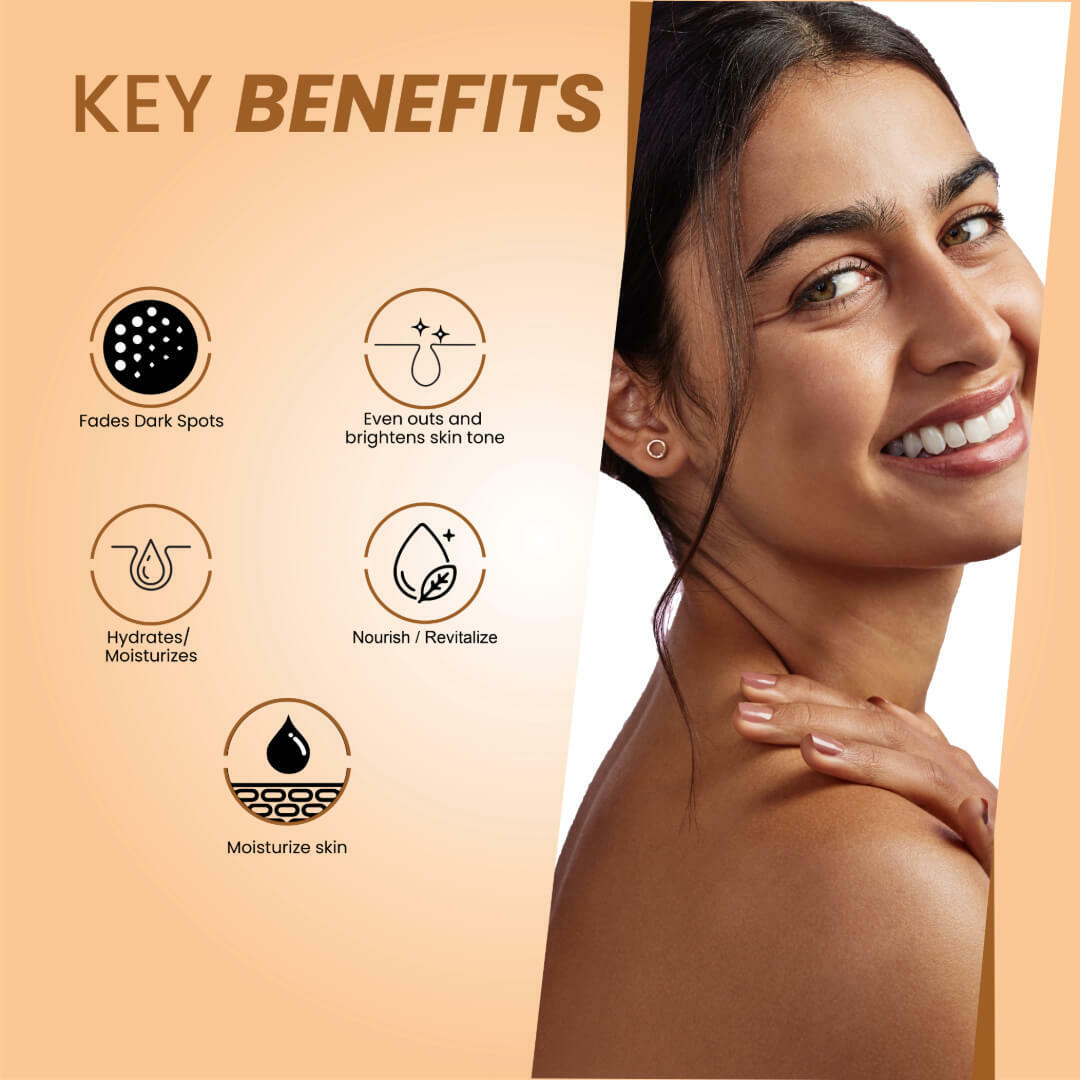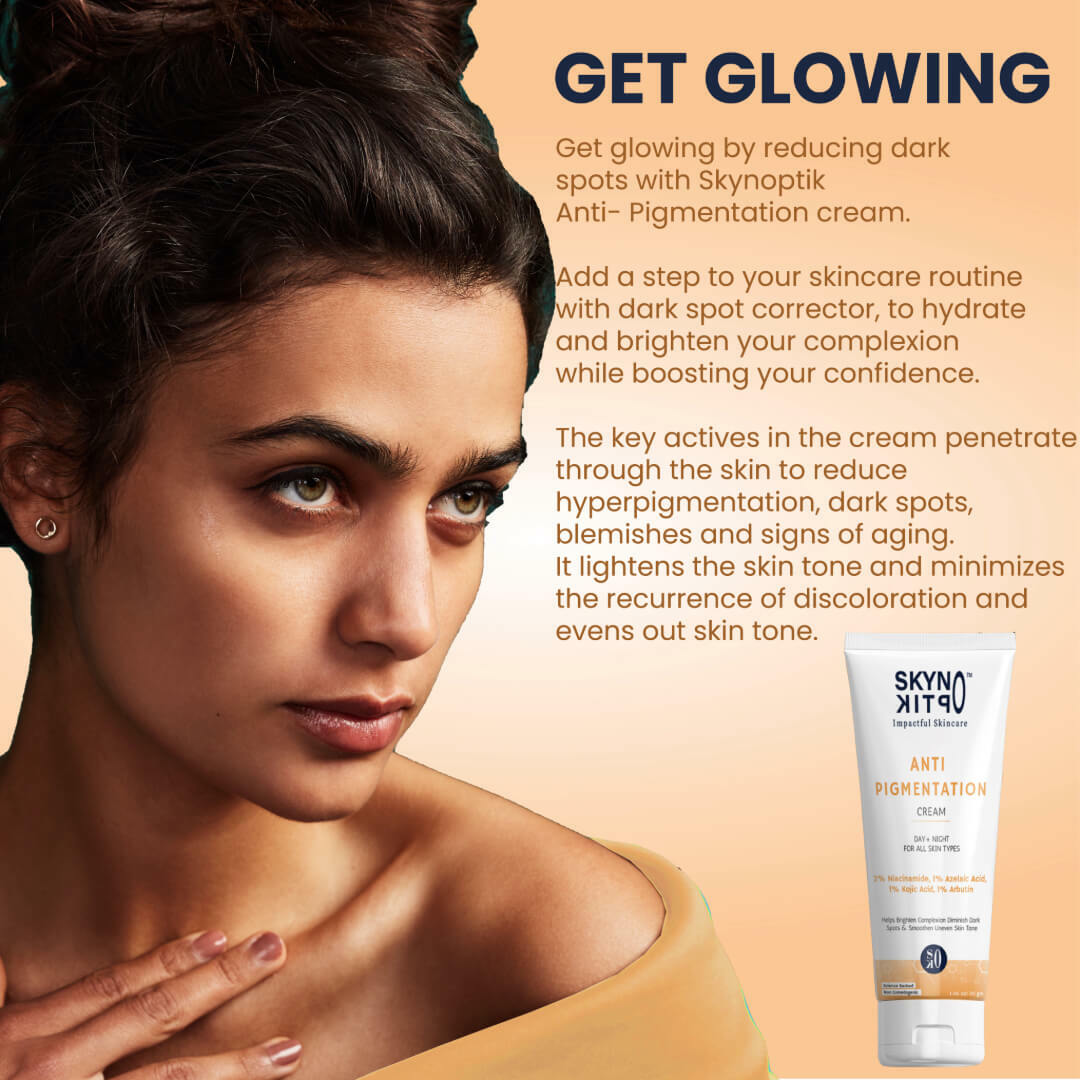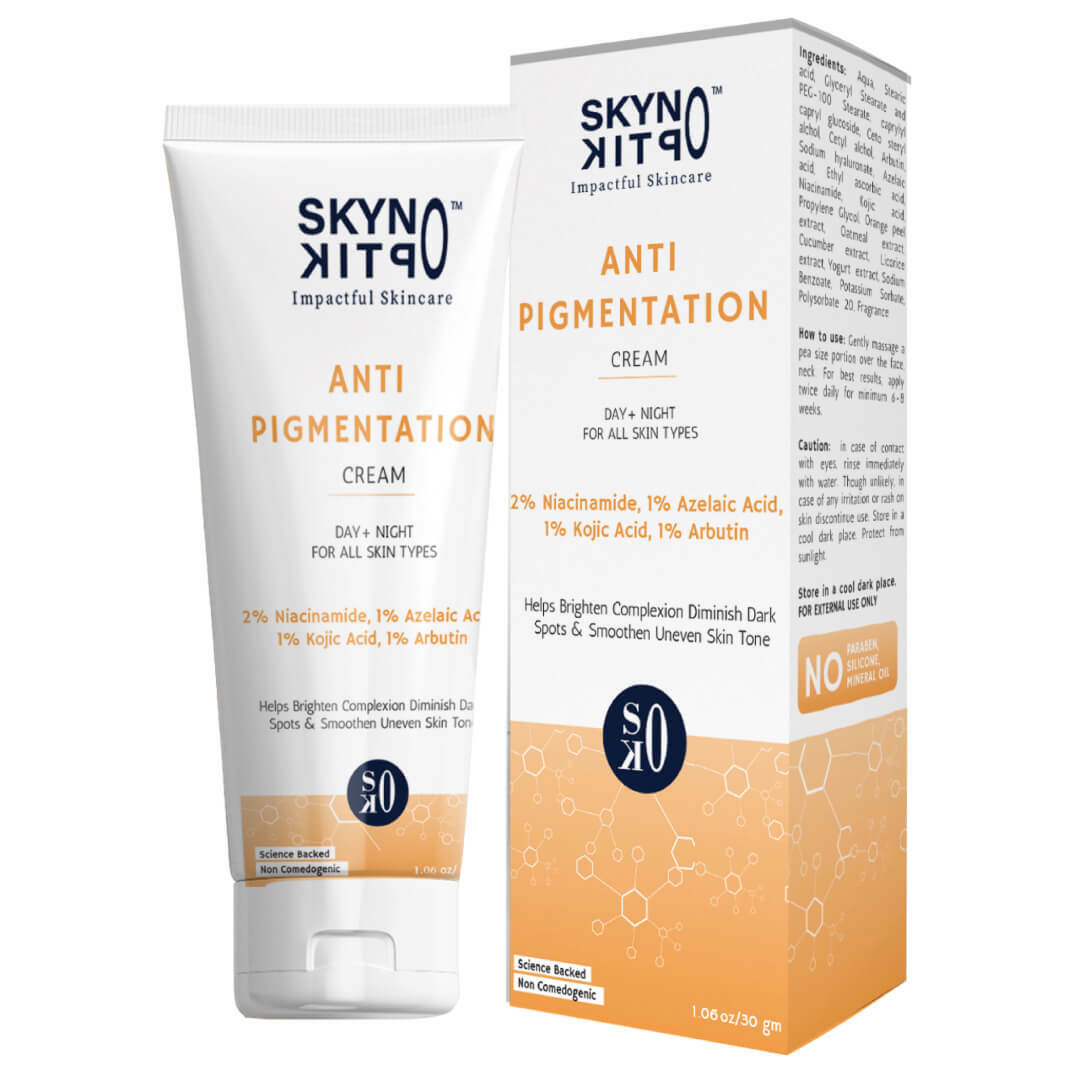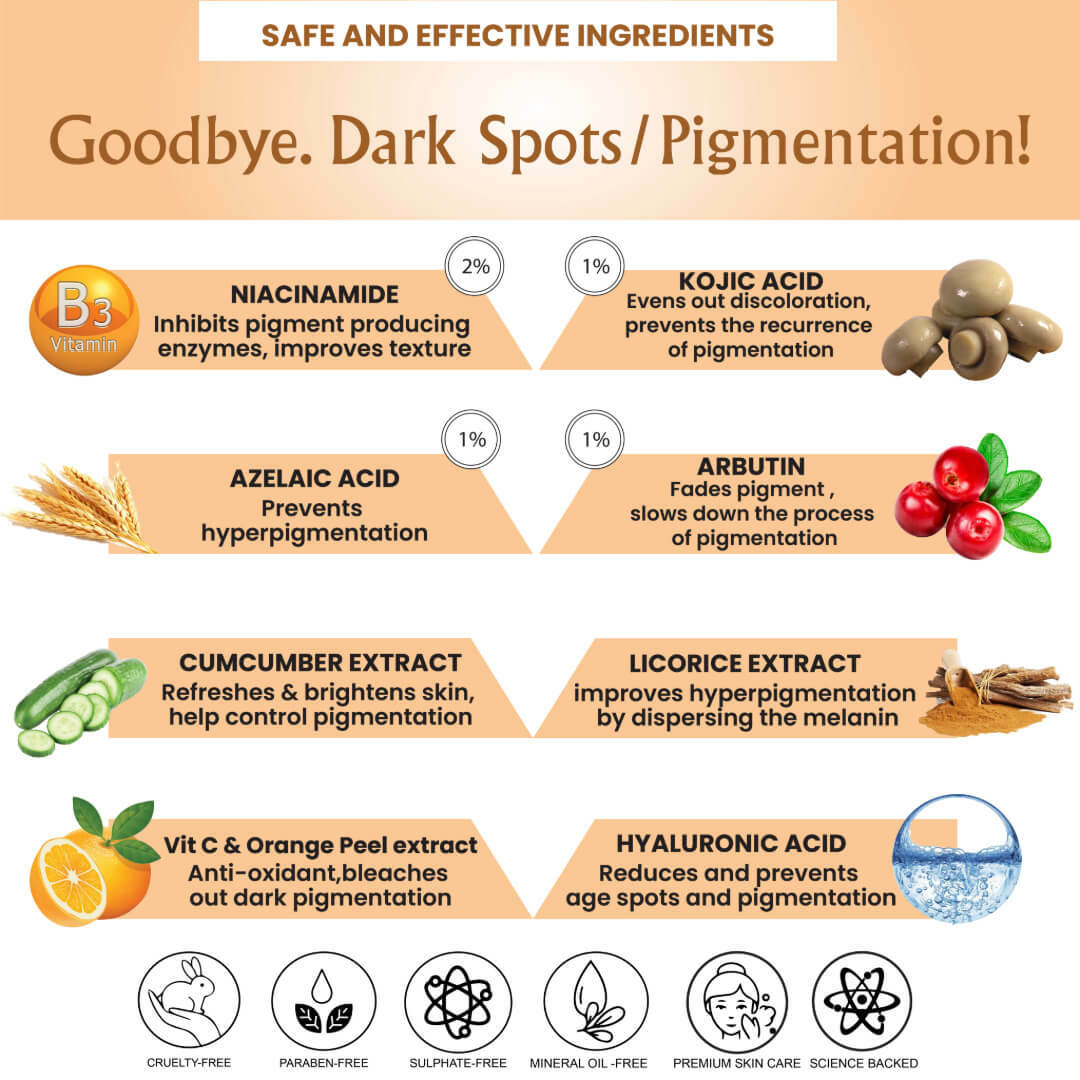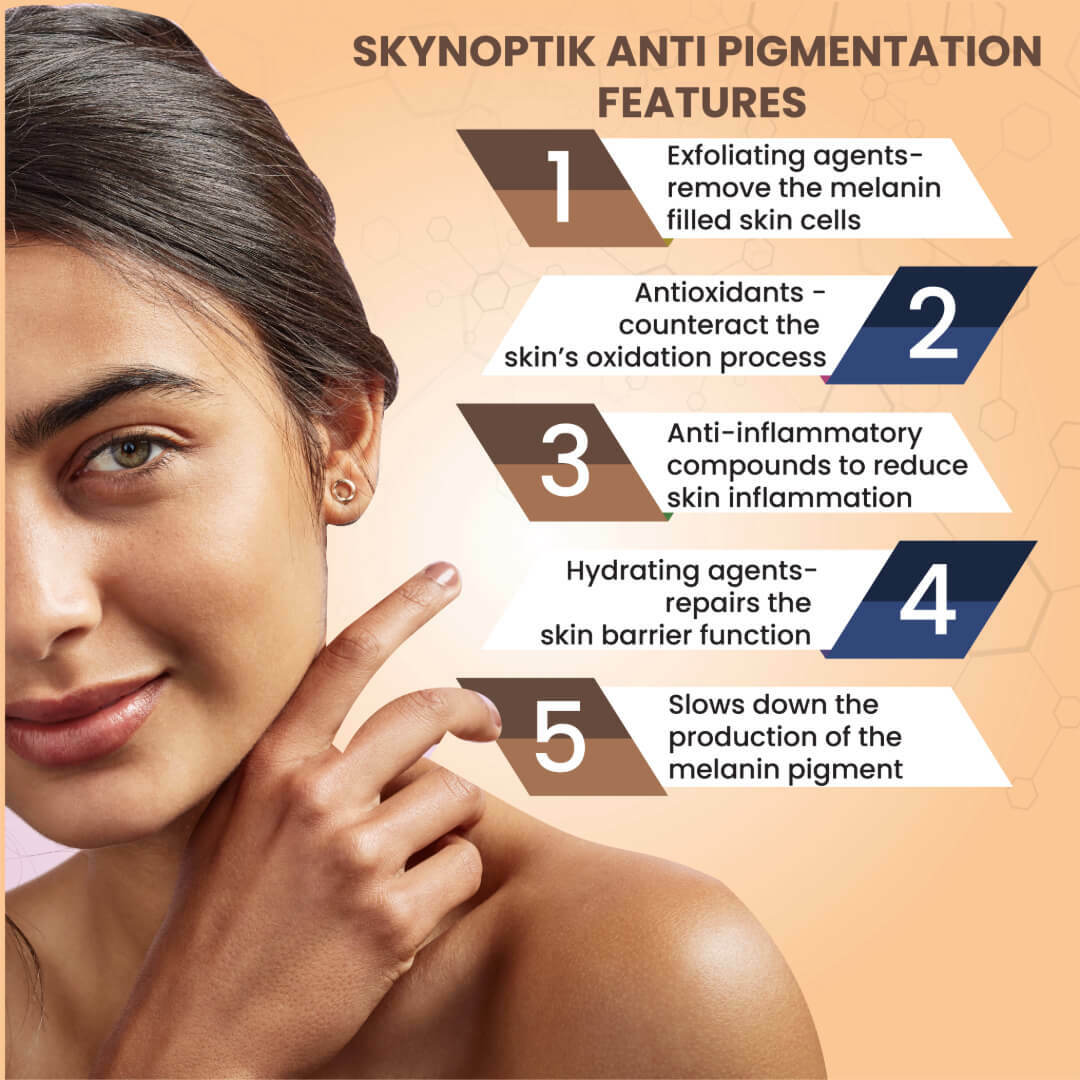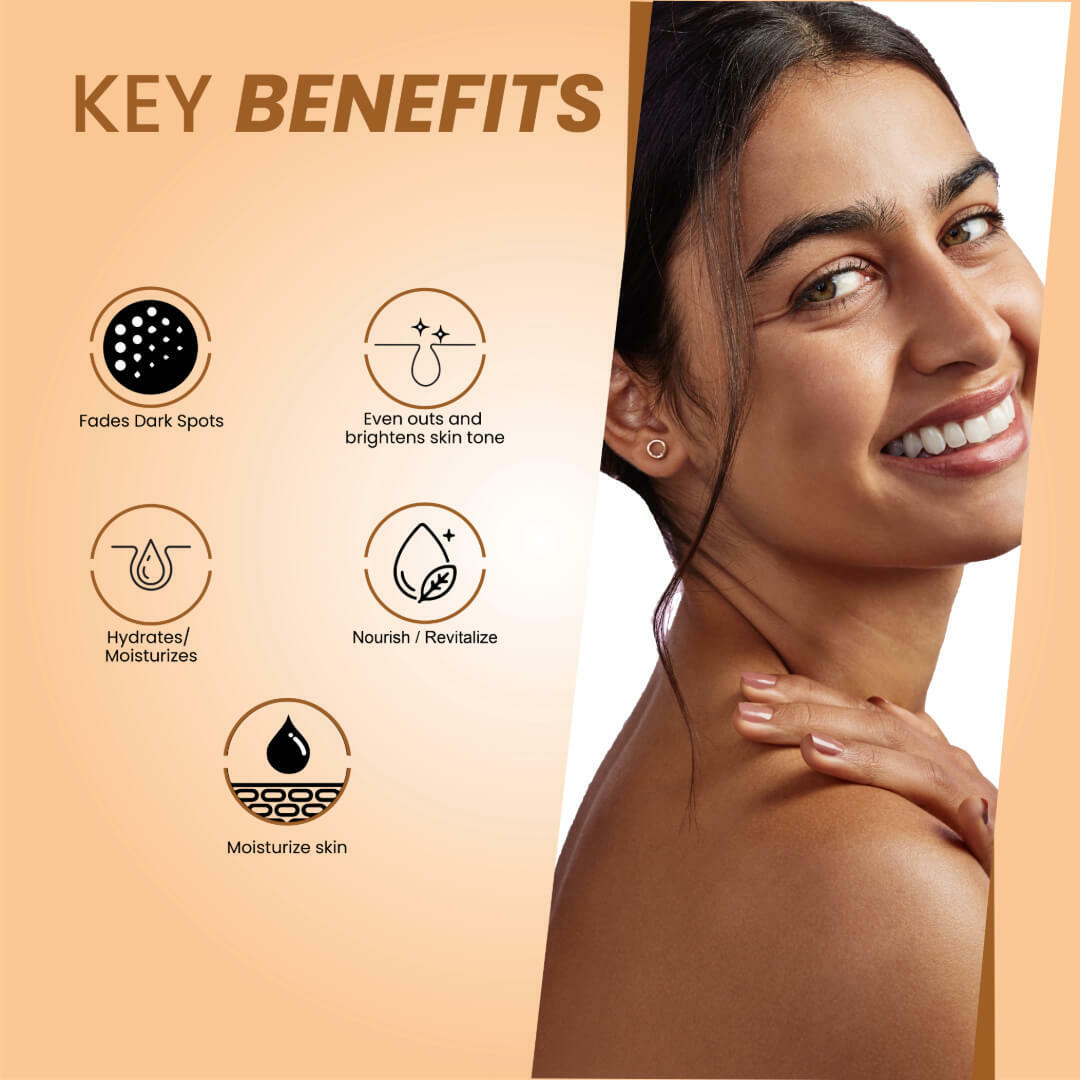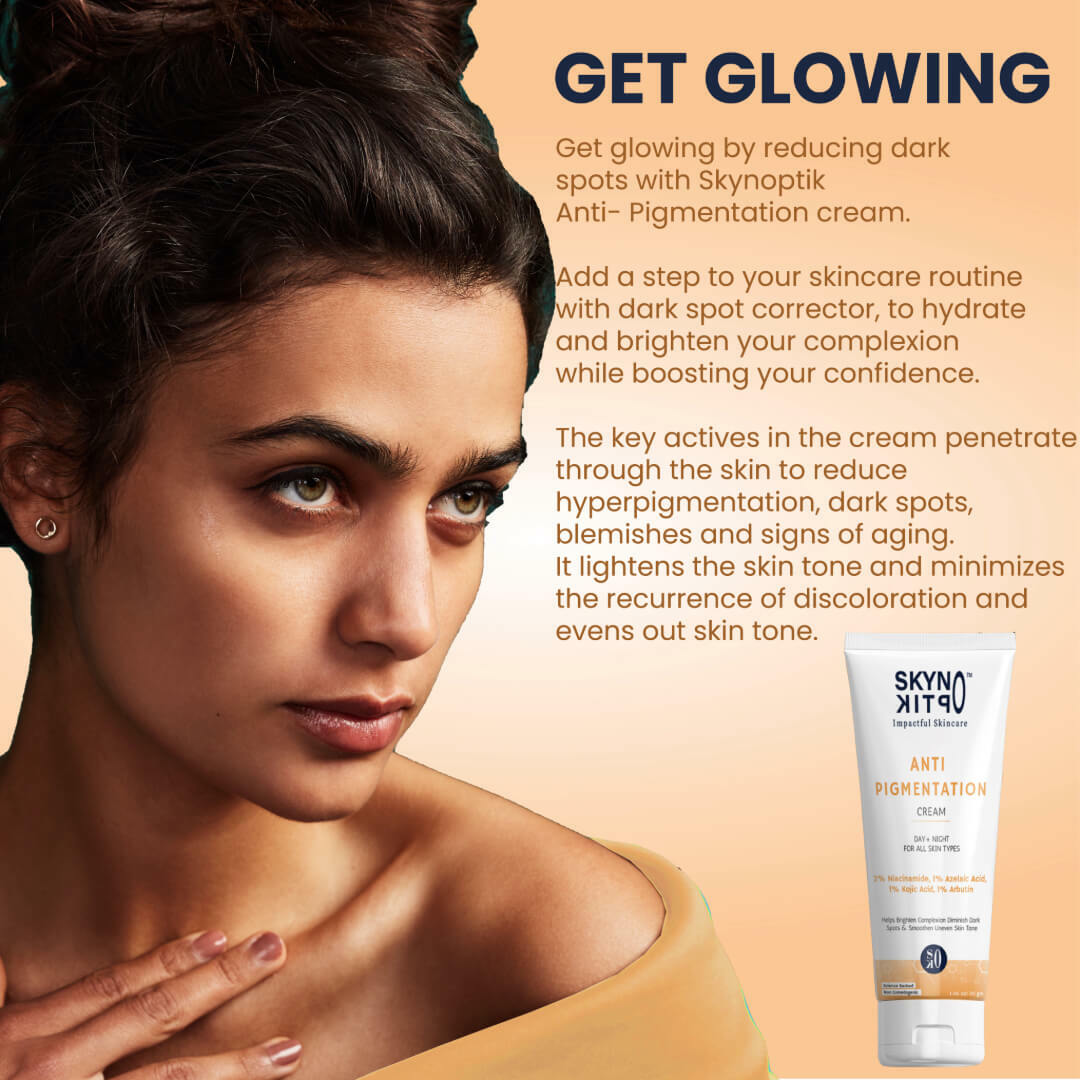 Skynoptik Anti Pigmentation Cream
For all skin types, clinically proven ingredients
SkynOptik Anti Pigmentation Cream for Dark Spots, Sun Spots, Age Spots, Hyperpigmentation and Even Skin Tone , formulated with Advanced Premium Ingredients- 2% Niacinamide, Azelaic acid, Kojic Acid, Arbutin – 30g.
Real time Visitor right now
Formulated With Advanced Anti-spot Ingredients: It is an intensive, comprehensive skin tone correcting formula including powerful advanced anti-spot ingredients. With Niacinamide, Azelaic Acid, Kojic Acid, and Arbutin this potent skin-lightening cream is the essential core of the Enlighten regimen.
Bright & Even Skin: When used consistently, this cream will help address issues such as dark spots, hyperpigmentation, sun damage and skin tone irregularities, leaving you with a beautiful, smooth, bright and even skin tone that will be the envy of your friends.
Developed For Multiple Skin Types & Tones: It works wonders for both Men and Women of all skin types.
Targets Various Spots: This Anti Pigmentation Cream thoroughly targets various types of spots, from those that are typically dark and defined to the scattered smaller spots that are blurred and widely distributed over the face. The quick-absorbing texture has a light feel and leaves skin beautifully bright and translucent.
Impactful Skincare-Use high-quality products, from the stable of SKYNOPTIK, to take care of your skin which are not only Safe but also Mild, Natural, Skin-Friendly and Harmless for Your Skin. Be assured that you will have the best possible results!
All SkynOptik products are skillfully developed based on pioneering health and beauty science and cutting-edge technology. We pride ourselves in our ability to deliver products made from the best ingredients, resulting in a line of innovative, market-proven professional grade serums, creams, sunscreen & face wash. Powerful, yet supremely gentle to the skin, all of our products have a pleasant, fragrant scent and a uniquely smooth texture. 1. SkynOptik Slay Grey Serum is formulated with clinically proven ingredients that help to naturally darken the hair over time. 2.The Slay grey gel is infused with Phytobioactive Arcolys®. 3. It helps restores natural hair colour, reduces oxidative stress in hair follicle cells improving antioxidant defense by limiting hair greying. 4. Other ingredients – Saw Palmetto and Biotin. 5. Good for all hair types! Everyone can use it! 6. Use high-quality products, from the stable of SkynOptik , to take care of your skin. Be assured that you will have the best possible results! Weight- 150 g ( including content and packaging) Dimensions- 12.5 × 4.1 × 4.1 cm (single pack)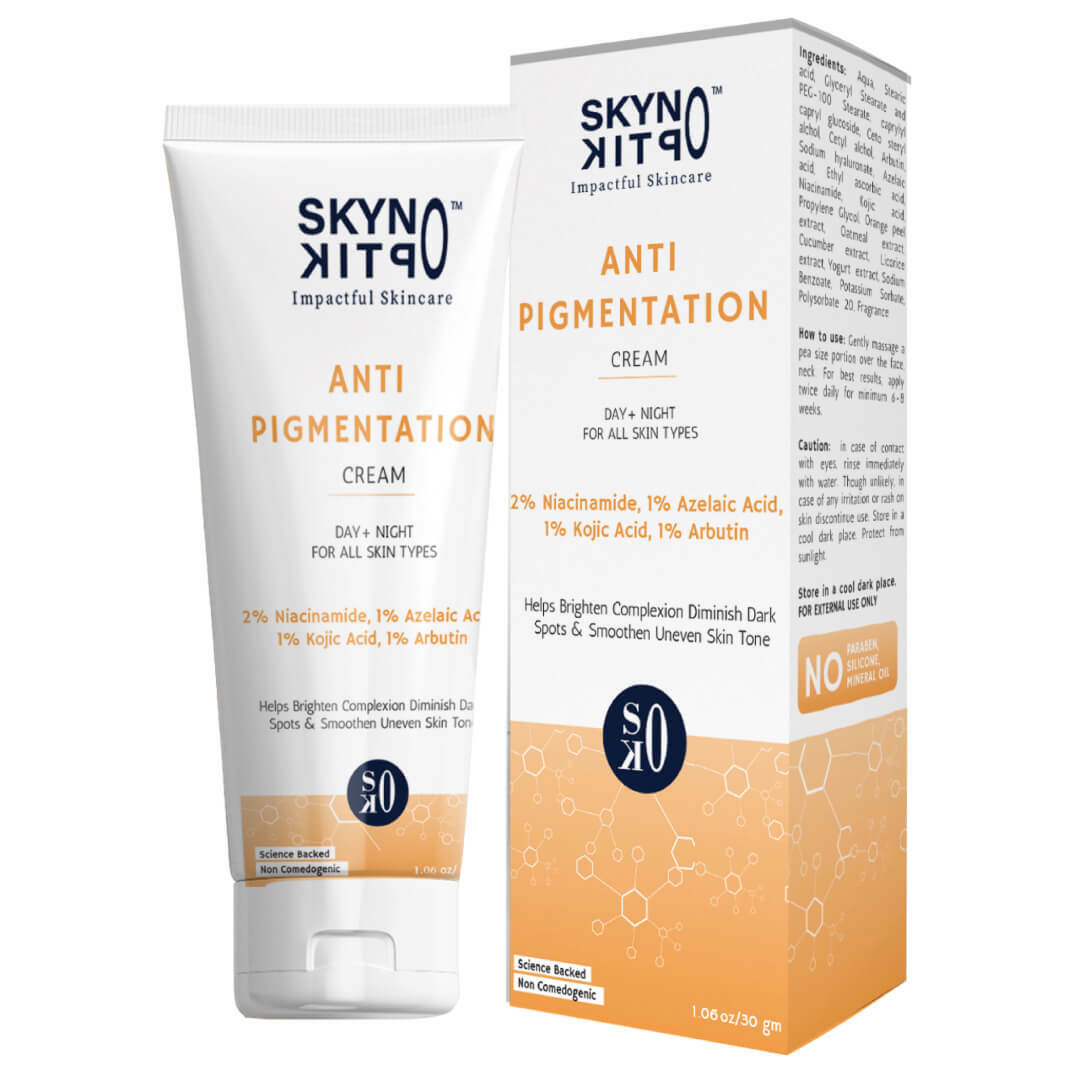 Skynoptik Anti Pigmentation Cream
Rs. 655